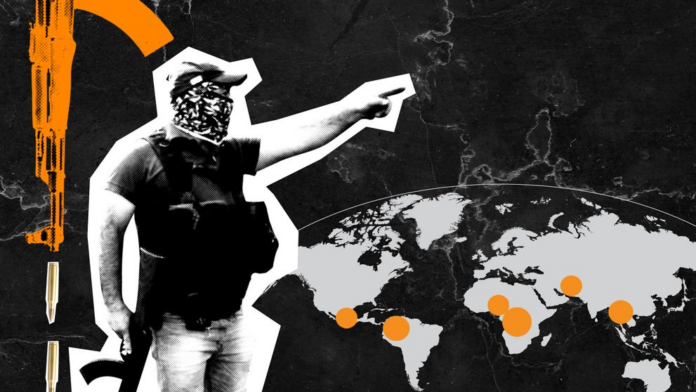 Skyrocketing fentanyl overdoses in the United States and the latest high-impact attacks against Americans on Mexican soil have again led to demands that the U.S. designate drug cartels as terrorist organizations.
Several congressional Republicans are behind the push. They say designating Mexican cartels as terrorist organizations would give U.S. authorities the tools they need to take them down.
It may seem to be a simple designation. But it is anything but that.
Here's what representatives from each side, and the experts who study the issue, are saying:
'Cartels in our crosshairs'
Six Republican U.S. senators introduced a bill on March 29 called the NARCOS Act. It would add the "foreign terrorist organization" label to nine notorious Mexican cartels, including the powerhouse Sinaloa and Jalisco New Generation cartels. A similar bill was also introduced in the House of Representatives.
"Despite what the president of Mexico says, drug cartels are in control of large parts of Mexico," Sen. Lindsey Graham, R-S.C., said in a prepared statement.
"They are making billions of dollars sending fentanyl and illicit drugs into the United States, where it is killing our citizens by the thousands. Designating these cartels as Foreign Terrorist Organizations will be a game-changer. We will put the cartels in our crosshairs and go after those who provide material support to them, including the Chinese entities who send them chemicals to produce these poisons."
China, and more recently, India, are sources of "precursor" chemicals used by drug cartels to produce fentanyl and methamphetamine for shipment north of the border.
On Friday, U.S. authorities charged dozens of Sinaloa cartel members and sanctioned Chinese entities in a major fentanyl-trafficking crackdown.
Click here to read the complete original article on USA Today
Source: USA Today