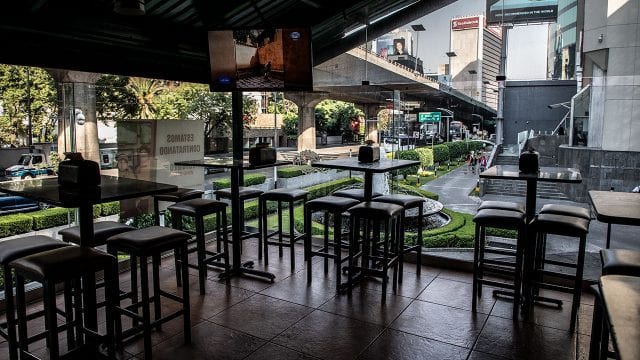 CIUDAD JUAREZ, CHIHUAHUA – On Sunday, January 15th, Mexico banned smoking in virtually all public spaces. Ciudad Juarez officials say that will protect the public from second-hand smoke and encourage more El Paso families to visit their city.  But restauranteurs fear they will lose business and are getting ready to sue the federal government.
"We knew since last year that this was coming but we expected designated smoking areas would be allowed to stand. The rules outlined this week render moot some of our members' investments," said Cristina Cunningham, president of the Juarez Chamber of Restaurants. "We are not against the law, we're not against good health but the rules are not what was expected and if our members want to sue, we are ready to join them."
The new rules prohibit smoking and e-cigarettes in restaurants, bars, events halls, public and private buildings, hotels, and churches. Smoking is now banned also in some open spaces where large numbers of people congregate, including bus stops, stadiums, parks, and beaches. They also require stores to keep tobacco products behind counters and ban commercials promoting tobacco use.
Businesses face fines of up to $2,000; individuals face fines of $50 to $300.
"This is a good thing for those of us who don't consume tobacco, this safeguards our health," said Juarez City Council member Enrique Torres Valadez. "I do see there could be repercussions for businesses because their customers will not be able to smoke, even in open spaces."
Cunningham said restaurants expect losses of up to 20 percent, considering one out of five of their customers are smokers. The rules allow for business to designate smoking area 30 feet away from any entrance but ban them from serving food there.
Cunningham said businesses in Downtown Juarez are small and built close together. Even bus stops are less than 30 feet from their main entrances, so they won't get exemptions.
The law is also expected to put some street vendors out of business. "They told us they would fine us if we kept cigarettes in plain view. How are we going to sell cigarettes if people cannot see them," asked Javier, a migrant who sells such products in Downtown Juarez.
Torres acknowledged Mexico's new tobacco law will upset some people.
"We still see a lot of smokers, young and old. The older generation developed a habit long ago and younger people are being introduced to nicotine through vape products," he said. "I expect they will still continue to find a way to buy them and consume them in homes or private gatherings."
According to the Mexican government, 14.9 million people in Mexico reported smoking or consuming alternative tobacco products as of May 2019. At least 10 percent of men and 3 percent of women smoke, with 6.4 percent of the population reporting they consume tobacco products daily, as reported in the National Survey of Drug, Alcohol, and Tobacco Use (ENCODAT).
Source.- ENCODAT