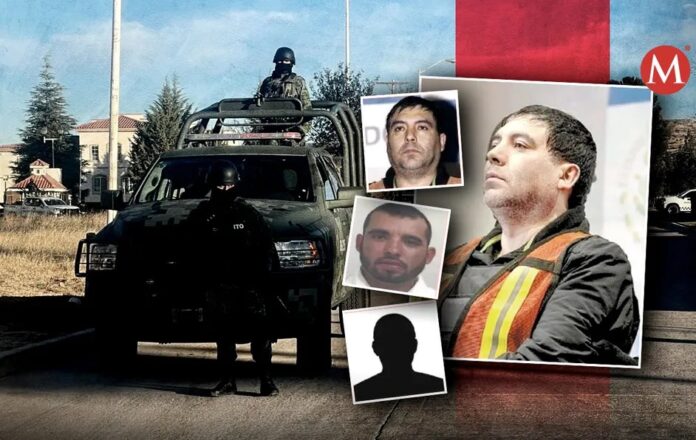 The Cabrera Sarabia is a group of brothers from the community of Vasco Gil in Canelas, Durango, a mountain municipality in the area known as the Golden Triangle, on the border between Sinaloa, Durango and Chihuahua.
Dominance in the Duranguense territory occurred since the end of an internal struggle in the Pacífico Cartel, approximately in 2013, in which clandestine graves were found in the capital city with more than 300 corpses.
This criminal group linked to the Sinaloa cartel is led by the brothers Felipe, José Luis, Alberto and Alejandro Cabrera Sarabia.
Felipe Cabrera, known in 'The King of Heroin' is extradited in the United States, after his arrest in 2011 in Culiacán, Sinaloa. José Luis, Alberto, and Alejandro are part of this group.
Alberto Cabrera Sarabia 'El Arqui' died in a confrontation with federal forces in the municipality of Canatlán, Durango, in 2012. About Alejandro Cabrera it is only known that he was arrested in the city of Torreón, Coahuila.
With regard to José Luis, he is free, and it is said unofficially that he is in charge of preventing the advance of the Jalisco Nueva Generación Cartel towards Durango territory, because violence has been generated on the border with Zacatecas.
Financial operator of the Cabrera Sarabia cartel captured.
Last Friday around 04:00 in the morning in the city of Durango capital, a military operation was registered in the Cortijo Residencial subdivision, which the Secretary of Defense confirmed the capture of the financial operator of the criminal group of Los Cabrera Sarabia.
Luis Cresencio Sandoval (General commander of the army forces) explained during the morning the operation only left several detainees and one alleged criminal injured in one arm.
It is worth mentioning that the Black Hawk helicopter patrols of the Ministry of National Defense circling the vicinity of the town of 5 de Mayo, where the military camp is located.
During the morning of last Friday, no incidents such as those that occurred in other cities of the country such as Culiacán, Sinaloa, during the arrest of Ovidio Guzmán were reported.
Source: Milenio