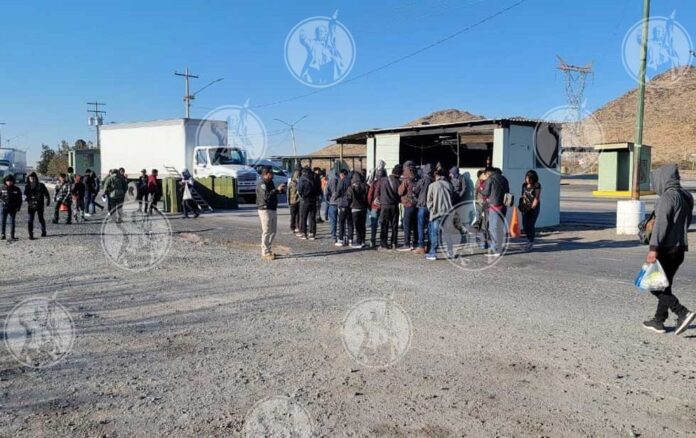 On Thursday, January 26th, Mexican authorities stopped a crowded truck transporting nearly 70 migrants from Guatemala, mostly unaccompanied children, the country's National Institute of Migration (INM) said in a statement.
The INM said federal Mexican agents spotted the truck at a checkpoint in Mexico's northern Chihuahua state, which borders the United States.
It said there were 67 migrants from Guatemala traveling in the truck, including 57 unaccompanied minors, mostly boys, aged between 14 and 17. The group also included a mother and daughter, it added, all without proper migration permits.
The truck driver was referred to Mexico's Attorney General's Office, it added, while the family and unaccompanied kids will be handed over to state authorities for the protection of children and teenagers.
Earlier in January, Mexican immigration agents found three unaccompanied Salvadoran children stranded on an islet on the Rio Grande, which straddles the U.S.-Mexico border.
December saw a near-record number of apprehensions at the border, according to U.S. Customs and Border Protection, though this number plummeted in January in the wake of new migrant restrictions imposed by U.S. President Joe Biden.
Source: diario.mx