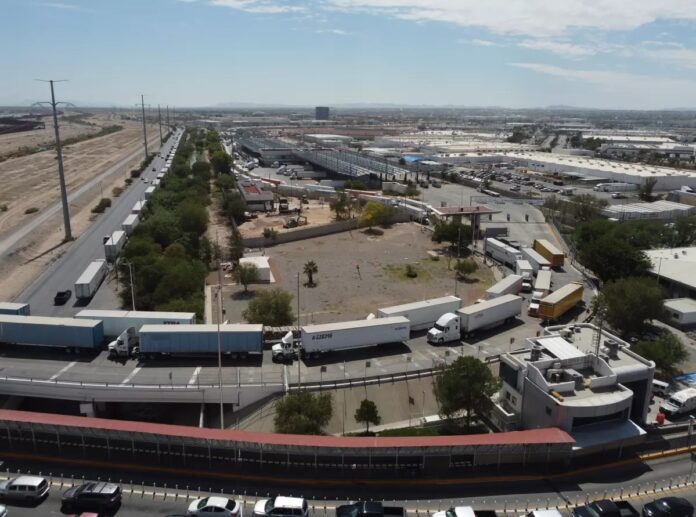 United States inspections of goods and human trafficking on Mexico's northern border will increase in the face of the war between Israel and the terrorist group Hamas, the Mexican Business Council for Foreign Trade, Investment and Technology (Comce) warned this Monday.
In a press conference, Eugenio Salinas, Vice President of Trade Negotiations of Comce, stated that fear in the United States of terrorism has prevailed since the well-known "September 11 (2001)."
In this sense, he pointed out that "not only suspicious people could cross, but also goods or products that are going to be used in a potential attack in the United States."
"They will have to take their precautions and we have to see that there are not going to be any consequences (…) they will surely put much more emphasis on managing and understanding it (border and customs control)," he assured.
In addition, the vice president of the business leadership organization focused on the promotion of foreign trade in Mexico trusted that the use of technology on the US border is advanced and recalled that there are certifications for exporting companies to streamline processes through certifications.
"We hope that we can somehow take advantage of these mechanisms of certified companies for security issues and that it does not affect (foreign trade), we will see if the conflict escalates and if there is a need to take some other type of measures", he added.
For his part, Salinas considered that the inspections and delays to cargo trucks on the northern border of Mexico with the state of Texas, "are a kick for the US economy."
He maintained that it is a setback to the progress being made in the North American region to consolidate regional supply chains and added that these actions "make products and services more expensive, to the detriment of the global economy, as well as the logistics of the products."
He pointed out that what will be sought will be to insist to the US Government through diplomatic channels, as well as through the Mexican Legislative Branch so that with their counterparts they can find a solution at the borders.
Source: San Diego Union Tribune