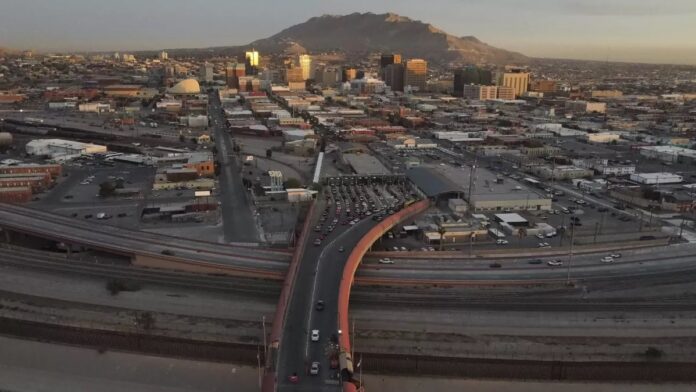 The northern border is in crisis and there will be million-dollar losses due to the order of the governor of Texas, Greg Abbott, to impose inspections on all cargo vehicles that cross the Colombia Bridge, in Nuevo León, stated Miguel Ángel Martínez Millán, president of the National Chamber of Cargo Transportation (Canacar).
"After almost four weeks of reviews on the bridges that divide Texas with Ciudad Juárez, Chihuahua, this operation launched by Governor Greg Abbott now extends to the Colombia Bridge, located in Nuevo León," said the business leader.
He stated that this is a unilateral and clearly political measure that contravenes the USMCA, and that it will have a negative impact on job creation and cause serious losses in industries in both Mexico and the United States.
"We must act in coordination with authorities, and business owners must resolve this problem immediately. If not, the losses for the country will be multimillion-dollar for both nations and many productive sectors will begin to be inoperative. Let's act now," he said.
The Colombia Solidaridad International Bridge operates jointly with the World Trade Bridge of Nuevo Laredo, Tamaulipas. According to figures from the Mexican Council of Foreign Trade of the Northeast, an average of 1,800 exports cross the bridge daily.
Added to this are more than 8,500 exports that are registered in the World Trade Bridge, making it the area with the greatest commercial flow between Mexico and the United States, with more than 10,000 daily crossings.
"The concern of the business sector increases due to the importance of the commercial volume that is registered in this region, which amounts to more than 13 billion dollars in terms of collection, according to official data," commented Miguel Ángel Martínez.
Canacar agreed with the Ministry of Economy in the sense that it is a unilateral measure that violates the commitments agreed in the USMCA, and that it is an obstruction to bilateral trade.
The organization urged the authorities of that agency to continue putting pressure on their counterparts in the neighboring country through the Office of the United States Trade Representative (USTR).
After almost four weeks of inspections at the exit of the border points between Ciudad Juárez and El Paso, Texas, starting Thursday agents from the Department of Public Safety of that state are carrying out exhaustive inspections of all cargo vehicles that cross the Bridge Colombia, causing lines of up to six hours and delays in export volumes.
In the case of Ciudad Juárez, in the fourth week of border contingency there is a record of a backlog of 21,300 exports, with a commercial value of at least 2,100 million dollars.
"This causes direct effects on supply chains and has a negative impact on the daily operation of the different productive sectors on both sides of the border, whose operations are at risk due to this measure," commented the president of Canacar.
Source: Forbes