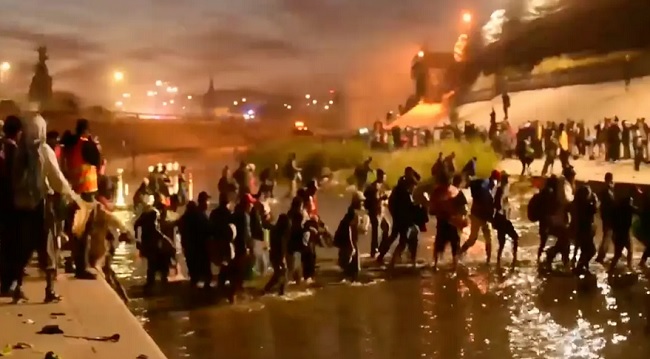 CIUDAD JUAREZ, CHIHUAHUA.- The Biden administration began discussing the new rules to request political asylum and other Trump-style measures last year as a way to reduce illegal crossings if COVID-era restrictions allowing many migrants to be expelled back to Mexico ended. The administration is moving ahead with tougher asylum rules as the COVID restrictions, known as Title 42, appear likely to sunset on May 11 when the COVID-19 public health emergency terminates.
"Without a meaningful policy change, border encounters could rise, and potentially rise dramatically" after the lifting of Title 42, the text of the proposed rule said, estimating crossings could reach up to 13,000 per day without the COVID restrictions, up from daily average of about 5,000 in January.
A Biden administration official, who declined to be named, told reporters that the rule "is intended to fill the void that Congress has left by taking no action" to overhaul immigration laws or increase border security funding.
Mexican authorities did not respond to requests for comment.
Biden expanded Title 42 in January to expel additional nationalities while allowing some people from those countries to apply for legal entry by air via humanitarian parole if they have U.S. sponsors. The parole program, for up to 30,000 Cuban, Haitian, Nicaraguan, and Venezuelan migrants per month, would be one of the legal pathways the administration says would allow asylum-seekers to circumvent the proposed restrictions.
Separately, migrants seeking asylum at the U.S.-Mexico border could schedule an appointment at a U.S. land port of entry using an app called CBP One. But since the CBP One effort launched in January, migrants say slots have filled up quickly.
Source: Excelsior
---