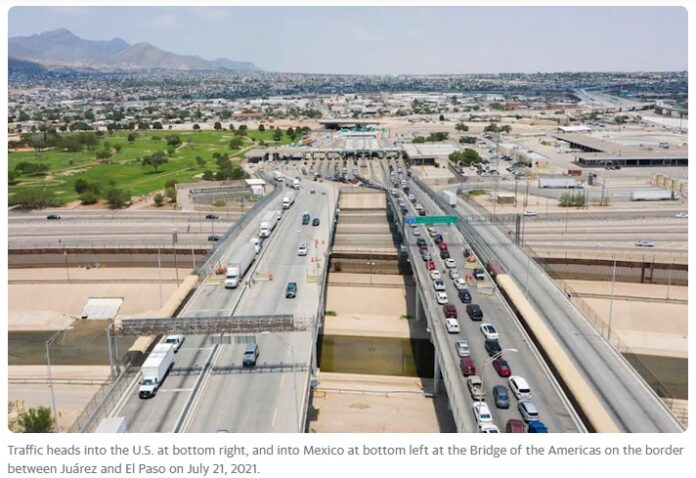 By Trish Long for El Paso Times
There have been a few variations of the Cordova Bridge, including a 1942 description of "a wooden vehicular span linking the Mexican-owned 'island' with the south bank of the river" and the 1946 remodeled bridge used to cross cattle from Mexico into the United States.
In October 1949, the construction of a new Cordova Island Bridge began. This is from the Oct. 21 newspaper:
"Pounding of a pile driver heralds a new era for a once-famed smugglers' paradise as work on a new bridge across the Rio Grande progresses.
"The new toll-free bridge will connect Juárez with Cordova Island, where bloody battles were fought between rum runners and Border Patrol officers in Prohibition years.
"It is expected to open up a whole new section of East Juárez and South El Paso near the foot of Eucalyptus Street. The bridge will be entirely on Mexican territory, but Mayor Carlos Villarreal of Juárez, chief sponsor, is confident the United States will make it a new international route across the border by establishing a port of entry at the north approach.
Ready in February
"Work on the 680,000-peso span began recently and is expected to be completed next February.
"It will be a concrete structure 150 yards long and 15 yards wide, with two lanes for vehicles and two walks for pedestrians. It is being financed by the city and federal governments and by private donations.
"Engineer Lorenzo Zelaya is the contractor. Albert Lopez Sanchez is supervising engineer for the city and the federal department of communications.
Click here to read the complete original article by Trish Long, in El Paso Times
Source: El Paso Times