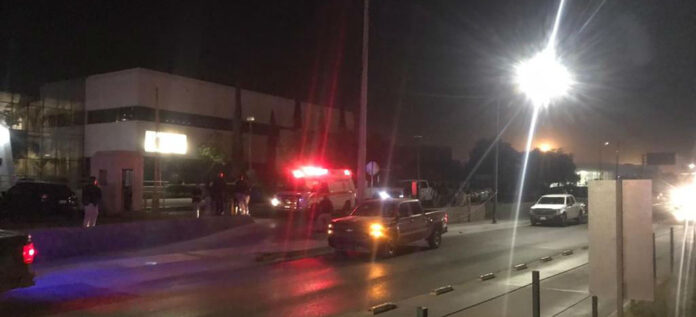 CIUDAD JUÁREZ, Mexico—In the dead of night this fall, 12 migrants left the small northern Mexican town of Coyame to enter the vast Chihuahuan desert, with the hopes of crossing into the U.S. by way of the Texas border. Among them was a 14-year-old boy from Southern Mexico who was dreaming of reuniting with his family on the other side of the border.
Before taking off on the journey on Sept. 25, a 32-year-old man with the group reportedly called his wife to tell her that he had paid 25,000 pesos (roughly $1,200) to a smuggler to guide him all the way to Odessa, Texas, where he would get a job, all in an effort to support his two young children, a 7-year-old and an 11-year-old, back in Mexico.
That was the last time anyone heard from a member of the group, all of whom disappeared except for the 14-year-old who was traveling with them. According to local Ciudad Juarez media reports, the teenager managed to escape what he said was an orchestrated kidnapping. He told Mexican authorities that the group was stopped in the middle of the desert by several heavily armed men traveling on three pickup trucks. The 12 migrants and the smuggler were taken away, but when their captors noticed the boy was underage, they reportedly let him go.
The migrants had entered a treacherous mountain area in the Chihuahuan desert—dubbed a migrant "Bermuda Triangle" by local reporters. In the last few years, dozens of migrants, including kids, women, and complete families, have vanished in the area without a trace, according to local reports and official figures.
The latest disappearances are part of a growing trend occurring in the same corridor, used mostly by people handing themselves over to human smugglers—or as locals call them, 'coyotes'—to be illegally taken into the U.S.
In May of this year, an indigenous 31-year-old woman was reported missing while trekking through the same area. A local Mexican newspaper reported she was abandoned by her smuggler after getting tired on the hike. In the first days of June, another woman, a 20-year-old from Southern Mexico, was also reported missing. She last spoke with her family right before leaving for the desert on her way up to the U.S. border. Her whereabouts are unknown to this day.
Source: Reuters