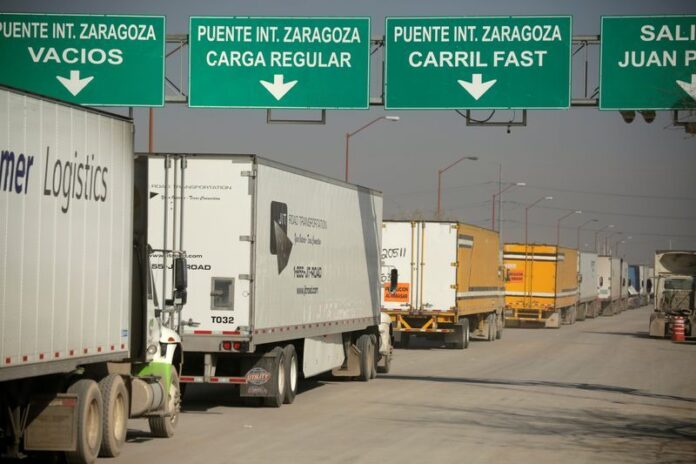 A new wave of migrants from Central and South America looking to escape grave issues in their home countries are reportedly leading to logistical tangles for the automotive industry at the U.S.-Mexico border.
At least 19,000 trucks hauling $1.9 billion in goods are currently idling in Mexico, according to Automotive News. Increased safety inspections are reportedly causing wait times to last as long as 24 hours, and lines are stretching for 14 miles.
The impact is reportedly being felt at dealerships across the U.S. deliveries of the Nissan Versa, Sentra, and Kicks – all built in Mexico – were interrupted in September because of the disruptions. The models collectively accounted for about a quarter of Nissan's U.S. sales in the first nine months of this year. Right now, we don't know just how many Nissan vehicles have been impacted by the issues at the border.
"There were issues with … immigrants getting on trains," Judy Wheeler, head of Nissan U.S. sales, told Automotive News. "So they shut down rail service … [affecting] our vehicles coming back into the U.S."
Nissan isn't the only impacted automaker. General Motors – which builds pickups and EVs in Mexico is reportedly "experiencing slight delays in shipping across the border." Stellantis – which builds Ram pickups and Jeep crossovers in Mexico is "closely monitoring the situation. It is working with transportation providers to "mitigate any delivery disruptions" to dealers.
Automakers aren't alone, though. Suppliers are also being hit pretty hard. Butzel Long, an automotive supplier, is reportedly facing up to 12-hour delays moving parts into the U.S. from its factory in Piedras Negras, Mexico.
Now, automakers and suppliers are looking for alternatives. GM is reportedly transporting vehicles to the U.S. via sea "on a limited basis," and so has Nissan.
Source.- El Financiero