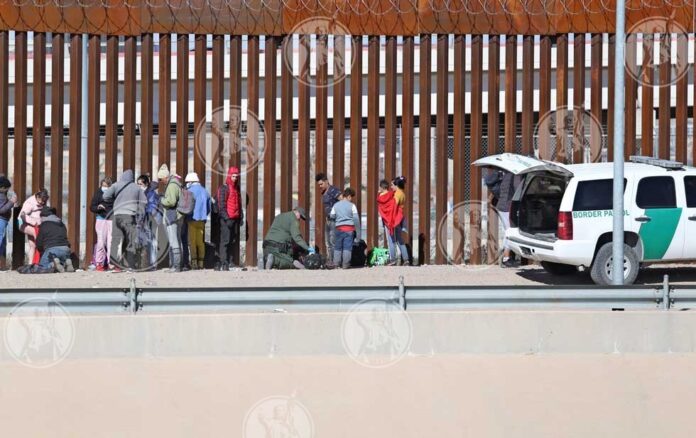 The migrant crisis in the border region has caused the temporary suspension of the crossing of goods on the Córdova-Américas bridge up to five times since 2022, which has caused an increase in the waiting time for export, million-dollar losses in foreign trade.
The first closure was in April of last year, when Texas Governor Greg Abbott ordered the Department of Public Safety (DPS) to conduct "enhanced safety inspections of customized vehicles." that cross the international ports of entry into Texas." These inspections caused more than a thousand trucks to be left without crossing on the first day of the process and a delay of approximately 4 thousand loads that did not manage to pass in the six days that the inspections lasted. Even the White House pointed out that with these revisions, Greg Abbott's Government was increasing inflation and increasing the prices of supplies in Texas.
The revisions were unblocked once the State and Texas governments reached an agreement. With the signing of the resolution between both administrations, a crisis that affected the productive sector due to long waits was put to an end.
Then, in July of that same year, new reviews were announced by the Texas DPS to prevent the crossing of migrants inside trailers from Mexico. The situation caused the formation of a contingency plan by the local transportation sector to cross through Jerónimo-Santa Teresa.
Then, the Texas government added new checkpoints for tractor-trailers entering the state from Mexico, after more than 50 migrants died in an abandoned trailer in San Antonio.
Various business organizations in the country asked the Government of Texas not to affect trade between Mexico and the United States as a result of the new revisions.
Source: Diario