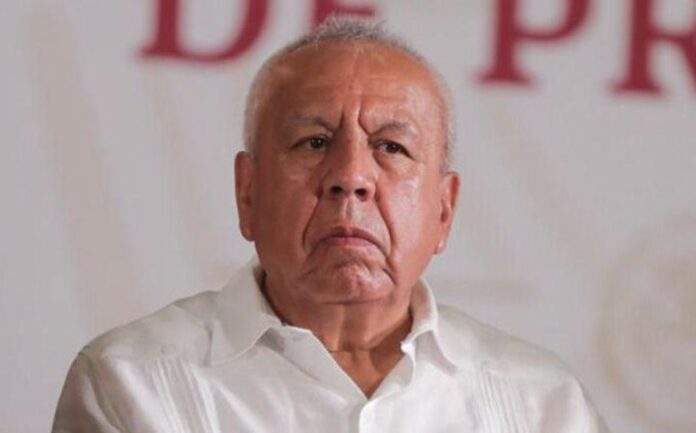 A Mexican senator assured that the head of the INM extorts and blackmails migrants to be exonerated of his responsibility.
On 27 March 2023, a fire occurred at an immigration detention center in Ciudad Juárez, Chihuahua, Mexico, near the border with the United States.
Senator Emilio Álvarez Icaza denounced this Tuesday that the head of the National Migration Institute ( INM ), Francisco Garduño, extorts and blackmails migrants.
With the intention of being exonerated from the responsibility, he has in the case of the death of 40 Central Americans in the shelter in Ciudad Juárez, Chihuahua.
Accompanied by his colleagues from the Plural Group, Germán Martínez, Nancy de la Sierra, and Gustavo Madero, the legislator explained that Garduño had requested a hearing to debate the origin of an " Alternate Solution".
Consisting of Conditional Suspension of the Process Against Him for the death of forty migrants on Monday, March 27, 2023, at the Lerdo-Stanton Immigration Station.
Álvarez Icaza recalled that the INM Commissioner processed the request before the Control Judge Víctor Mario Hernández Calderón, who is handling the criminal process in question.
The request, he noted, may represent the intention to evade his responsibility, seeking to end the criminal process against him.
"It represents institutional blackmail because it not only represents the possibility of evading responsibility but also because the process has not been concluded and generates blackmail because it shows the conflict of interest in Garduño remaining in office.
"The head of the INM is institutionally extorting and blackmailing the victims to have the charges dropped and to proceed with economic reparation, to leave the death of 40 migrants and the impact on the survivors in absolute impunity," he insisted.
Finally, the senator emphasized, "For a minimum of decorum and ethics, he should have presented his resignation; and if not, at least ask for permission so that he is not the subject of this type of conflict, where he, with public resources, asks for a hearing to have the charges dropped."
Source: SIPSE
---