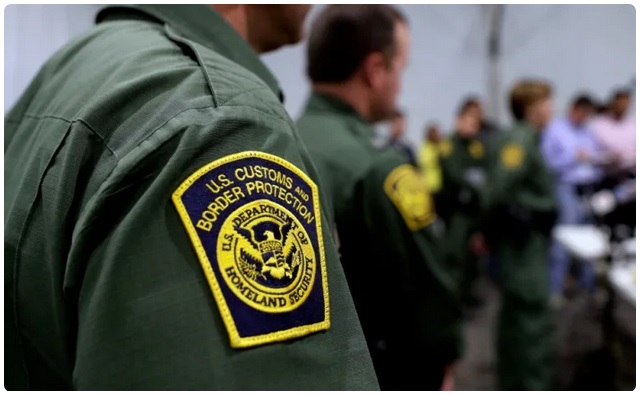 President Joe Biden's administration is devising a strategy for the possible arrival of tens of thousands more migrants at the U.S.-Mexico border after the anticipated end of COVID-19 restrictions next month, scrambling to find holding centers, speed deportations, and increase processing of refugees abroad.
The administration is expected to announce new measures as soon as this week that would include stepping up the number of Latin Americans admitted through the U.S. refugee settlement program, three people familiar with the matter told Reuters.
U.S. officials are also expanding the holding capacity for migrants at the border while piloting faster asylum screenings. One yet-unreported option under discussion is to process migrants at Fort Bliss, a military base near El Paso, Texas, two U.S. officials and a third person familiar with the matter told Reuters. The base was used to house thousands of unaccompanied minors in 2021, which led to reports of overcrowding and unsanitary conditions.
White House spokesperson Abdullah Hasan denied Fort Bliss was being considered and the Pentagon said it had not received a request to use it for migrant processing.
Other steps are likely to include agreements with regional governments aimed at curbing migration and increasing aid to migrants already in those countries, according to a person familiar with the matter, although details remain unclear.
Barring any last-minute legal or congressional intervention, Biden's plans aim to address a likely increase in unauthorized immigration after May 11, when COVID border restrictions in place since 2020 are set to end.
The broader COVID public health emergency is scheduled to terminate on that date, undercutting the rationale for the restrictions, known as Title 42.
The U.S. Department of Homeland Security (DHS) and the U.S. State Department did not respond to requests for comment.
United Nations agencies that assist with refugee processing in Latin America said they were in discussions with Washington about increasing resettlement from the region.
At the same time, 480 U.S. Citizenship and Immigration Services (USCIS) employees with refugee experience are being assigned to help with initial asylum screenings of migrants caught at the border, a union representative said on Wednesday.
The representative, Michael Knowles, said that even with the temporary boost in workers, the asylum program is "vastly understaffed and under-resourced" with about 800 permanent asylum officers.
Source.- Diario.MX