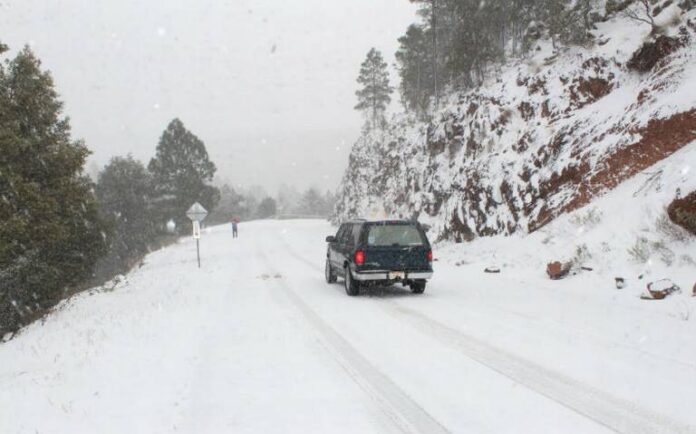 Adverse weather conditions hit the state of Chihuahua in northern Mexico through at least Feb. 20.
A cold front will extend over southeastern Mexico Feb. 17-18-19 before dissipating over the eastern Gulf of Mexico Feb. 19, bringing heavy rainfall accompanied by thunderstorms, strong wind gusts, and possible hail to southeastern regions.
The heavy downpours could trigger flooding in low-lying areas and landslides on unstable slopes in parts of the affected areas. The cold air mass associated with the front will lead to a drop in temperatures across much of northern and eastern Mexico, with snow and sleet possible in mountainous areas of Chihuahua, Coahuila, and Durango on Feb. 17.
The front will also generate a surge of cold winds known as a Norte event over the Gulf of Mexico coast, the Gulf and Isthmus of Tehuantepec, and the Yucatan Peninsula Feb. 17-18-19.
A cold core vortex off the west coast of the Baja California Peninsula and an associated new cold front are expected to bring occasionally heavy showers, strong winds, and possible dust storms to northwestern and northern parts of the country Feb. 19-20.
These weather systems are likely to bring a fresh drop in temperatures in the affected regions, as well as some snowfall and sleet in elevated areas.