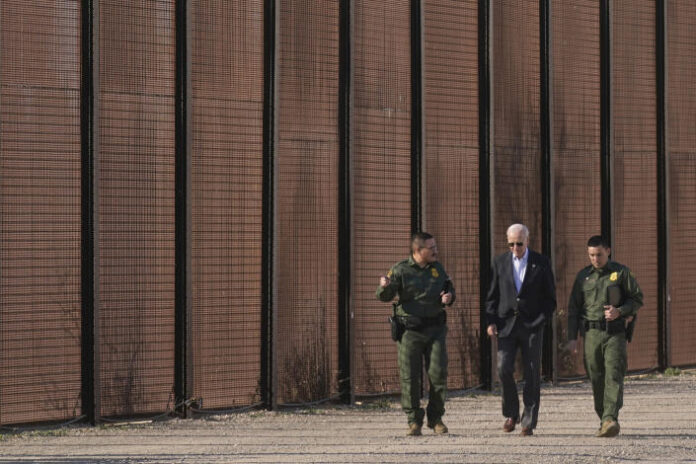 CIUDAD JUAREZ, CHIHUAHUA.- This week, as many Americans are focused on spy balloons and other mysterious objects in the sky, an equally serious breach of national security continues unchecked at our nation's southern border. An overwhelming flow of migrants and deadly drugs are entering the United States from Mexico, and the Biden administration has been slow to take action.
This crisis demands action and transparency from the Biden administration, but unfortunately, both are sorely lacking at this point. In response, House Speaker Kevin McCarthy and a delegation of lawmakers will visit the border Thursday to shine a light on the extent of this humanitarian and security crisis.
Last week, the Department of Homeland Security revealed that "encounters" with illegal immigration at the southern border were down more than 40% in January compared with December.
On Friday, February 17th, the acting commissioner of U.S. Customs and Border Protection even boasted that this month-over-month decrease "clearly illustrates that new border enforcement measures are working."
However, a closer look at the reasons for the decrease and recent actions by the Biden administration shows that the administration is working to cover up the severity of the crisis.
The monthly border numbers must be put into perspective. Customs and Border Protection apprehended more than 250,000 people at the border with Mexico in December, the highest monthly total ever recorded. Although the almost 210,000 apprehended in January represent a decline of nearly 100,000, it still surpasses the Biden administration's apprehensions from January 2022.
Last month's border apprehensions also represent a fivefold increase over the average January during the Trump administration.
Calling this a success is like going from speeding 100 miles per hour through a school zone down to 80 miles per hour and claiming you are following the law. Any attempt by the Biden administration to frame this as a win is both reckless and absurd.
Source: Diario.MX