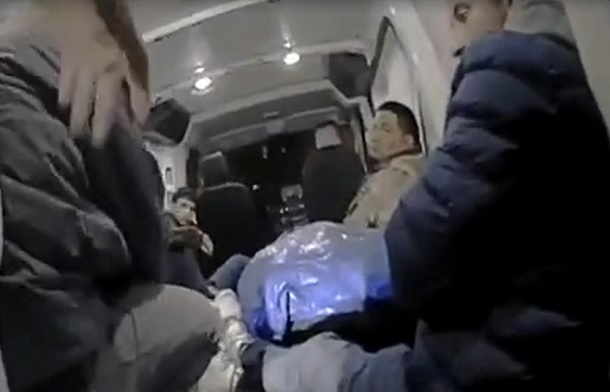 CIUDAD JUAREZ, CHIHUAHUA.- Immigration and Customs Enforcement (ICE) announced this week that it has deported a number of illegal immigrants wanted in their home countries for crimes including homicide and human trafficking.
ICE said its Enforcement and Removal Operations (ERO) in El Paso had deported two illegal immigrant fugitives wanted in El Salvador for homicide and for human trafficking.
Benito Arevalo Gochez Ruballo is wanted for homicide charges, while Erika Beatriz Rivera Crespin is wanted for human trafficking. Both were removed on Jan. 6.
"Dangerous criminals who attempt to evade justice in their home countries by seeking safe haven in the United States will not find it here," ERO El Paso Acting Field Office Director Mary De Anda said in a statement. "ICE is committed to identifying, locating, arresting and ultimately removing foreign fugitives to keep our country and communities safe."
On the same day, ERO in Chicago deported Carlos Arreguin, an illegal immigrant wanted for homicide in Mexico. ICE said he had entered the U.S. illegally multiple times beginning in 2003 and as recently as last year.
While in the U.S. he was arrested for drug possession and illegal re-entry. He was sentenced for illegal re-entry and was turned over to ICE from a Chicago jail. It executes a final order of removal first issued in 2014.
ICE's recent annual report showed that the agency removed 72,177 illegal immigrants in FY 2022, slightly more than the 59,011 deported in FY 2021. That number in turn had marked a sharp drop from the 185,884 deported in FY 20 (the last full fiscal year of the Trump administration) and 267,258 in FY 2019.
The agency said those deportations included removals to over 150 countries, with about half being conducted by charter flight. Among those deported were 2,667 known or suspected gang members 55 known or suspected terrorists, and 74 fugitives wanted for crimes including rape, homicide, and kidnapping.
Source: Diario.MX