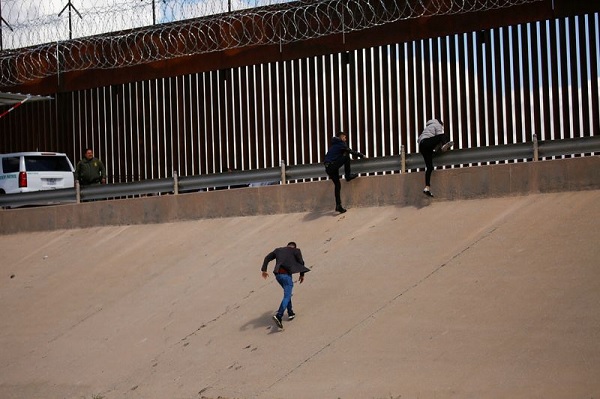 CIUDAD JUAREZ, CHIHUAHUA.- The United States announced on Thursday it will extend COVID-19 pandemic-era restrictions nL1N33Q1F2, known as Title 42, to expel migrants from Nicaragua, Cuba, and Haiti caught crossing the U.S.-Mexico border back to Mexico, a move that would block more nationalities from seeking asylum in the United States.
At the same time, the White House said it would open more legal pathways for migrants from those nations to apply to enter the country from abroad.
WHY ARE MIGRANTS BLOCKED AT THE BORDER UNDER COVID RULES?
At the start of the COVID-19 pandemic in March 2020, U.S. health authorities issued Title 42 to allow border agents to rapidly send migrants crossing the U.S.-Mexico border back to Mexico or other countries.
The order was implemented under Republican former President Donald Trump, whose administration sought to greatly curtail both immigration. The U.S. Centers for Disease Control and Prevention (CDC) said at the time it was needed to stem the spread of COVID-19 in crowded detention settings.
Some public health experts, Democrats, and advocates have criticized and pushed back against the order, saying it unlawfully blocked migrants from claiming asylum and subjected them to dangers, like kidnapping and assault, in Mexico. Migrants and immigrant advocacy organizations sued to seek to lift the order, while Republican states have sued to keep it in place, litigation that is still ongoing.
HOW DID BIDEN HANDLE TITLE 42?
U.S. President Joe Biden, a Democrat who took office in January 2021, campaigned on a promise to reverse Trump's restrictive asylum policies.
While Biden moved to end some Trump restrictions, he left Title 42 in place for more than a year, exempting unaccompanied children but allowing U.S. authorities to send hundreds of thousands of migrants, including families, back to Mexico.
Since Biden took office, there have been record numbers of migrants caught crossing the U.S.-Mexico border, causing operational and political challenges for his administration. Many have repeatedly crossed after being expelled under Title 42 to nearby Mexican border cities.
Mexico, however, had initially only accepted the return of some nationalities, including its own citizens and migrants from Guatemala, Honduras, and El Salvador. In October, the expulsions were expanded to Venezuelans. Other nationalities have generally been let into the United States to pursue their immigration cases, straining some border cities where many migrants have recently arrived like El Paso, Texas.
Source: El Financiero
---