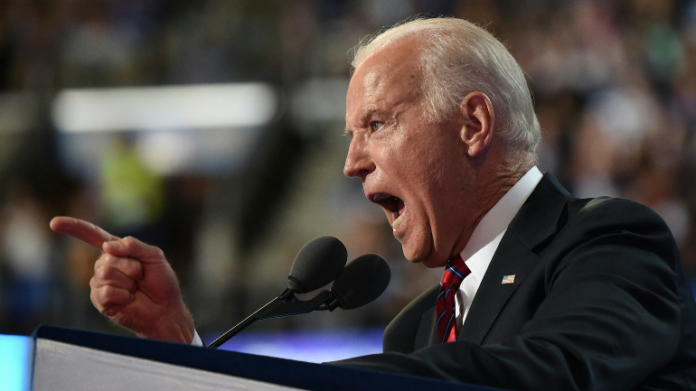 CIUDAD JUAREZ, CHIHUAHUA.- On Sunday, January 8th, US President Joe Biden will make his first visit to the U.S.-Mexico border since taking office, according to administration officials.
Biden will visit El Paso, Texas, to "address border enforcement operations and meet with local officials," the officials said Thursday. The announcement follows comments the president made Wednesday, when he said he intended to visit the border before his trip to Mexico City for the "Three Amigos" summit with his Canadian and Mexican counterparts.
Biden's plans to visit the border were revealed just before the president's scheduled speech in the Roosevelt Room of the White House to unveil a new humanitarian "parole" program for migrants from Cuba, Haiti, Nicaragua and Venezuela, the administration officials said.
The U.S. will accept up to 30,000 migrants per month from those nations in a border strategy that will be paired with the expanded use of Title 42 expulsions. It will reflect his administration's latest venture to combat a migration surge straining the U.S. immigration system.
The new policy, effective immediately, is modeled after the one rolled out solely for Venezuelans this fall, which created a narrow pathway for up to 24,000 migrants who have preexisting ties in the United States, and people who could provide financial and other support. Implementation of the program, which deals with countries facing political and economic turmoil, is dependent on the use of the Title 42 authority to turn away those at the U.S.-Mexico border who don't qualify.
Border agents have already turned away masses of Venezuelans using Title 42 authority over the past few months, and now they will do the same for Cubans, Haitians and Nicaraguans. Mexico has agreed to accept 30,000 migrants per month from the four countries, according to the administration officials.
Migrants who cross unlawfully into Panama or Mexico will be also deemed ineligible for the program, in an attempt to discourage people from taking the dangerous journey through the Darien Gap.
"The legal pathways that we are announcing today are generous, but at the same time, there are serious consequences for circumventing them," one official said.
Source: El Financiero
---