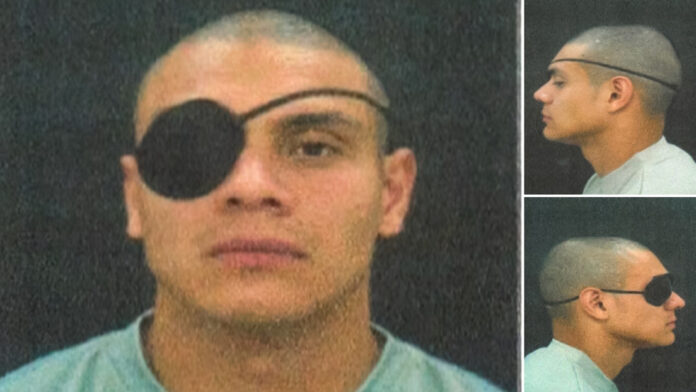 'El Neto' was found in a house in the Aztecas neighborhood; the capture was achieved after an intense exchange of fire.
CIUDAD JUAREZ, CHIHUAHUA.- Ernesto Alfredo Piñón de la Cruz, alias 'El Neto', died early Thursday morning after being killed by agents of the Chihuahua Prosecutor's Office. This happens four days after the escape from the Social Reintegration Center (Cereso) No. 3 in Ciudad Juárez.
'El Neto' was the leader of 'Los Mexicles' and was detected inside a house, which is located in the vicinity of Toltecas and Tzetzales streets in the Aztecas neighborhood.
The capture was achieved after an exchange of shots at the home, from which he fled aboard an armored BMW van, but collided with a gas station.
At the scene, he fired at the police officers and fell seriously injured; he passed away while being transferred to a hospital.
The rise and fall of 'El Neto'
El Neto was the leader of Los Mexicles and the man running the show in Ciudad Juarez for the cartel for more than two or three years, but just hours before the confrontation where 'El Neto' died, the agency itself announced the offer of a reward of up to 5 million pesos, for those who provide information that could lead to recapture one of the 30 inmates who escaped from prison.
The State Prosecutor's Office reported that the location of "El Neto" was achieved after more than 48 hours of inquiries, carried out by the multidisciplinary intelligence team of the State Investigation Agency.
The inquiries led to several points in the city that the fugitives used as a hideout, among which was that of 'El Neto', considered by the authorities as the main objective.
Piñón de la Cruz would have planned and directed the escape of 30 inmates last Sunday, an event in which 12 police officers and 7 inmates were killed, as well as 13 other people injured.
---
Transfer of inmates to high-security prisons in the country
On Monday, January 2nd, the corporations of the three levels of government transferred 191 inmates to high-security prisons in the country.
Several members of the "Los Mexicles" gang were taken from the prison in armored vehicles to direct them to the Abraham González International Airport.
Source: El Financiero
---
---