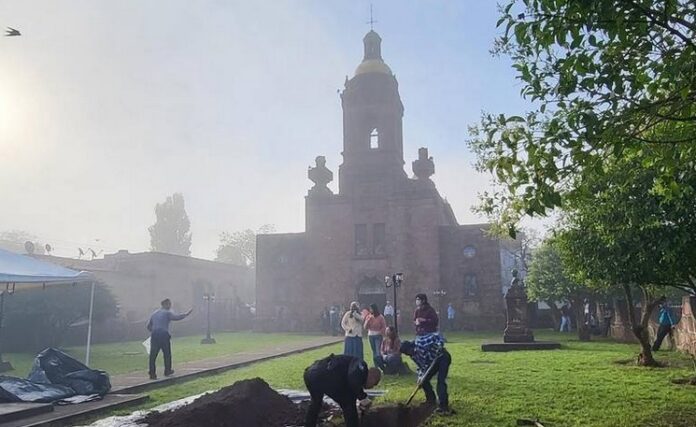 Jesuit priests Javier Campos Morales and Joaquín Mora Salazar will be buried this Monday in the atrium of the Cerocahui parish, where they were killed
On this day in the San Francisco Javier parish, located in the community of Cerocahui in the municipality of Urique, Chihuahua, the burial of priests Javier Campos Morales and Joaquín Mora Salazar took place, after having been veiled for more than 12 hours, by inhabitants and different religious representatives in the same temple, and with the presence of Governor María Eugenia Campos Galván.
At 12 noon, the bodies of both priests were buried in the main atrium of the parish, where they will have eternal rest, in the same place where they had been serving for decades, since their arrival in the Sierra Tarahumara.
In the central courtyard, the ceremony was held to bid farewell to the two priests, who on June 20 were murdered inside the religious temple, after a criminal leader also killed a tour guide. , who apparently arrived looking for help.
Villagers, even security elements, helped dig the graves where the bodies of the two priests were deposited.
At an early hour, the priests gave away bread and coffee to the entire town, while everything is being prepared for the burial of the two priests.
Dozens of members of the National Defense Secretariat, such as the National Guard, the State Public Security Secretariat, and the State Attorney General's Office, have been guarding this community where the events occurred since June 21, in order to guarantee the safety of the residents and search for the alleged perpetrator.
Source: The Herald of Chihuahua
The Chihuahua Post