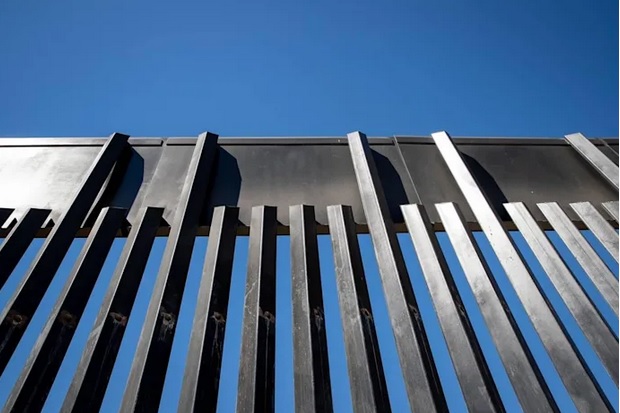 CIUDAD JUAREZ, CHIHUAHUA.- A migrant died from his injuries after falling from a border barrier on the border between Ciudad Juarez, Chihuahua, and Sunland Park, New Mexico, authorities said.
U.S. Border Patrol agents officials noticed the incident in the early hours of June 17, when a surveillance system operator saw two people near the barrier, according to a news release from U.S. Customs and Border Protection. One of them was lying on the ground on one side of the barrier, about 6 1/2 miles from the Santa Teresa Port of Entry, the release said.
Border Patrol agents arrived at the area at around 1:52 a.m. and found the man unresponsive, with injuries apparently caused by a fall from the International Border Barrier, the release said. They "immediately started lifesaving efforts," including clearing the man's airway to allow him to breathe, and called for help from emergency medical services staff.
Emergency medical personnel arrived at the scene a few minutes later and transported the man to the University Medical Center in nearby El Paso, Texas, where he was admitted under the supervision of the Border Patrol.
Medical staff at the hospital determined that the man had severe injuries, including a brain hemorrhage, skull fracture, sternum fracture, and broken ribs. He was in critical condition and died from his injuries the following day at 6:36 p.m., the release said.
"The El Paso County Office of the Medical Examiner and U.S. Customs and Border Protection's Office of Professional Responsibility is reviewing this incident," the release said. "The Department of Homeland Security's Office of Inspector General was also notified."
The man's death comes at a time when border-crossing deaths in the El Paso area are on the rise, The El Paso Times reported. At least 37 migrants have died of various causes, including injuries, drowning, or vehicle fatalities, while crossing into El Paso and southern New Mexico since October 2021, the outlet reported.
The increase could be driven in part by rising temperatures in the area, which increase migrants' odds of suffering deadly dehydration or heat stroke during the journey, the outlet reported.
Source: El Diario