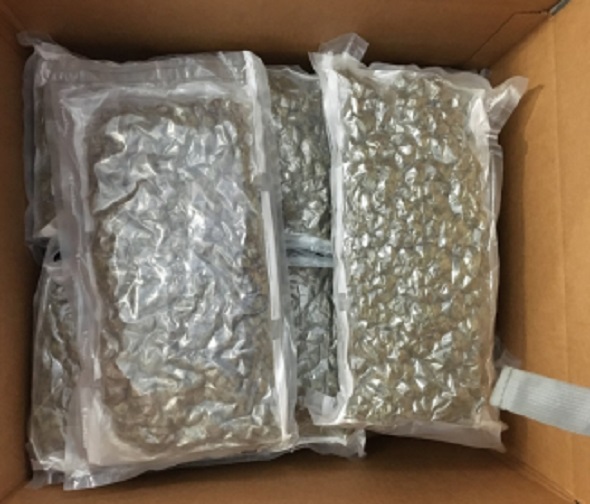 CIUDAD JUAREZ, CHIHUAHUA.- U.S. Border Patrol agents assigned to the Ysleta Station discovered more than 35 pounds of marijuana at the U.S. Border Patrol Checkpoint on Highway 62/180.
Agents saw a red Chevrolet sedan with a single male occupant coming through the checkpoint.
A search of the vehicle was performed after a canine inspection. The agents found multiple vacuum-sealed bags with marijuana.
The driver, a U.S. citizen, will face prosecution by the state of Texas.
With information from El Diario