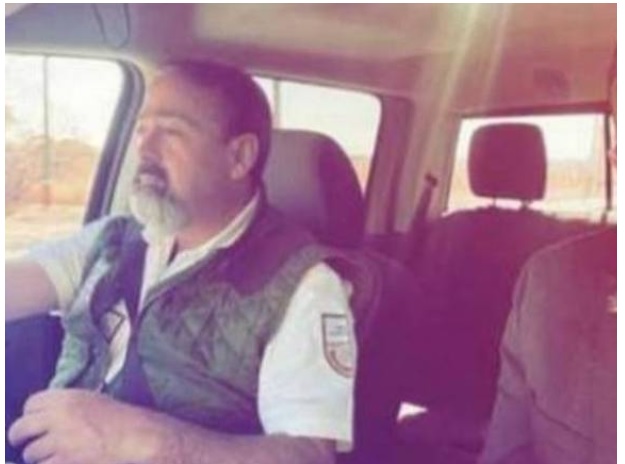 CHIHUAHUA, MEXICO (April 17, 2022)-. An armed confrontation took place on Friday, April 15th, on the road between Janos and Casas Grandes, which left five people dead, including two agents of the State Attorney General's Office (FGE) and the delegate of the National Institute of Migration (INM) Lorenzo Gabriel Pico Escobar.
Authorities indicated that the first commander of the State Investigation Agency in the Northwest Zone, Alejandro Domínguez Cabriales, and officer Gil Manuel Malo Solano, were identified minutes after the events occurred when they were identified by the official of the INM thanks to the statements of the family.
According to the first inquiries, the incident occurred around 6:00 p.m. on Friday at the San José ranch, where armed men fired at the vehicles in which the agents and the Migration delegate were traveling, who apparently were confused by criminals.
"Most likely, these criminals confused him. He drove a white Immigration van and probably mistaken for a ministerial agent and that is why they shot him," said one of Mr. Pico Escobar's close relatives, who agreed to speak with El Heraldo de Chihuahua.
He stated that they were waiting for the Prosecutor's Office to call them to carry out the DNA tests and thus be able to certify one hundred percent that it is his relative.
In social networks, the son of the federal official was the one who released the information through the following message:
"Yesterday on the Janos-Casas Grandes highway there was a shootout against officers and unfortunately my father, the Immigration delegate, Lorenzo Gabriel Pico Escobar, lost his life in the shooting."
The FGE condemned the cunning crime committed against the agents of the State Investigation Agency and the INM delegate and, through a statement, reported that they deployed a joint operation in the area in order to find those responsible for the crime.
At the moment, the FGE announced that a multidisciplinary team is working to identify the rest of the victims.
The activist Adrián LeBarón, who for years has denounced the presence of criminal groups in the northwestern part of the state, blamed the municipal police officers of that area and stated they are involved in this terrible murder of two FGE agents, and the National Migration Institute delegate.
Source: OEM