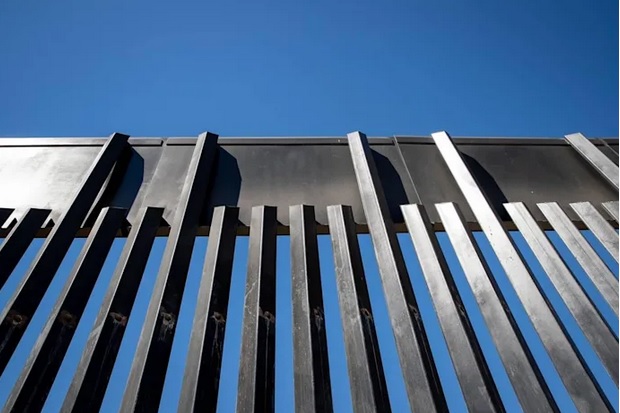 A migrant died after falling from a border wall and suffering significant head trauma, U.S. Customs and Border Protection said in a statement.
The incident occurred on Dec. 14. A National Guardsman who was operating an infrared camera saw a group of suspected migrants climbing over a border barrier nearly seven miles from the Santa Teresa Port of Entry, near Sunland Park, New Mexico.
The guardsman saw the last migrant stuck at the top of the wall before falling. He remained motionless once he landed, the release said.
A border agent assigned to the Border Patrol station in Santa Teresa later found the migrant, who was identified as a Mexican citizen. He was unresponsive and had suffered severe head trauma, the release said.
The agent requested emergency medical help, and the man was taken to a hospital in El Paso for treatment. He received treatment while under watch by Customs and Border Protection for two days, but was declared dead on Dec. 16, the release said.
Customs and Border Protection is reviewing the incident, and the Department of Homeland Security and Security Office of Inspector General were also made aware of what happened, the release said.
The agency did not specify how tall the wall was, but the hundreds of miles of border fences built during the Trump administration range from 18 to 30 feet tall, NPR reported in March.
Sunland Park is about 9 miles west of Ciudad Juarez, Chihuahua.
Source: FW Telegram