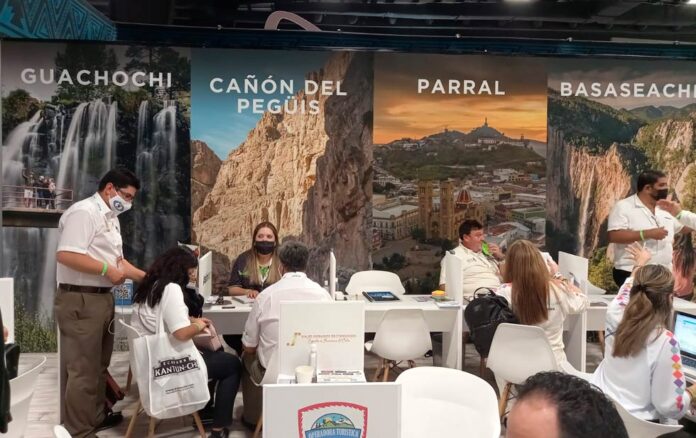 Guachochi, Batopilas, Parral among others, are part of the entity's exhibition
Mérida.-  In order to encourage both national and international tourism, the state of Chihuahua is present in the edition of the Tianguis Turístico Mérida 2021 where the general public is invited to visit various areas of the entity due to its great tourist and cultural attractions.
Images of Guachochi, the Cañón del Pegüis, Parral, Basaseachi, Batopilas, Creel, Casas Grandes, and the Chepe Express among other places can be seen at the Stand where a group of people led by Joni Barajas González, director of Artersanal Promotion and Development of the State of Chihuahua commercialize with various service companies such as travel agencies and hotels.
The photographs represent attractive centers of tourist interest, a scenario in which businesses are closed promoting the entity, in addition to linking Chihuahua to link tourism with other states of the country as well as international promotion.