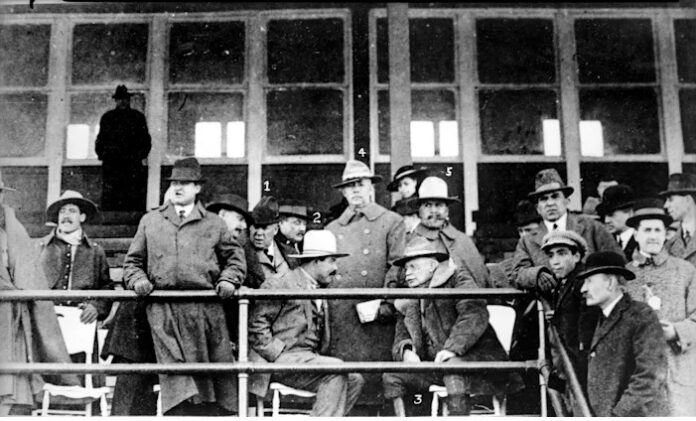 As Beto O'Rourke gave interviews in 2019 from his Sunset Heights home announcing his run for president, there were several mentions of his home having been the meeting place for Pancho Villa and Gen. Hugh Scott.
The El Paso Times reported, "O'Rourke proudly showed his file of old newspaper photos of Mexican revolutionary leader Pancho Villa leaving the house in 1915 after he met U.S. Army Gen. Hugh Scott to discuss stopping Mexico's civil war along the border."
Other news media also reported on the meeting between the two.
With this information, I set out to determine if this meeting happened, when it happened and why it happened.
The O'Rourke's Sunset Heights residence is referred to as the Williams home. Joseph F. Williams was a banker, and his home, with the original address of 323 W. Rio Grande Ave., was designed by Henry C. Trost and first appeared in the 1906 city directory.
I found this Aug. 11, 1915, Times article that detailed the previous day's meeting between Scott and Villa in Williams' home:
Secrecy Shrouds Meeting Between Generals Hugh Scott and Pancho Villa
Property of American and foreign merchants confiscated by the government at Chihuahua and other cities in the conventionalist territory will be restored to the owners and the proposed meeting between General Villa and mine owners in northern Mexico, at which it is believed Villa intended to levy a war loan of $350,000, has been postponed indefinitely, are two immediate results of the conference between General Hugh L. Scott, chief of staff of the United States army, and General Francisco Villa, leader of the conventionalist forces in Mexico, held Tuesday morning in El Paso.
What other results will come from the meeting and what agreements were made to cause Villa to completely reverse his recent policy were not state by General Scott, who was the only person present at the conference who would talk in reference to what transpired there.
Source: El Paso Times