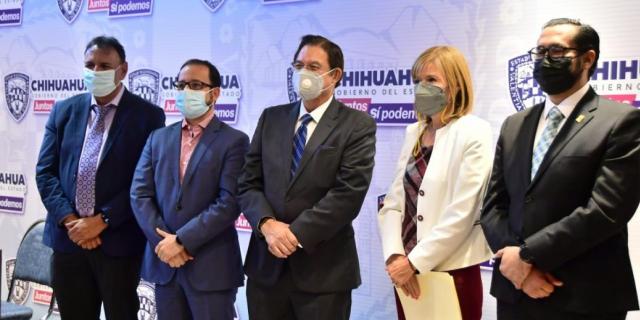 On November 3 and 4, the first edition of the "Mexico Assembly Wire Technology" (MAWT) expo will be held in the city of Chihuahua, which is expected to be attended by more than a thousand people and the generation of a higher economic benefit. at 20 million pesos.
The event that will take place at the Convention Center, seeks to strengthen the harness manufacturing industry, in which Mexico has become a world leader with more than 600 plants throughout the country, of which 150 are located in the state of Chihuahua
It will have an exhibition floor, B2B business meetings and a program of 11 conferences with national and international companies, which will expose the new trends, services and needs of OEMs and Tiers, connecting the entire supply chain of the electrical harness industry, both automotive and aerospace.
This first edition will have the support of the triple helix (government, business and educational institutions), with the support of the National Council of Energy Clusters (Conacen).
On behalf of Governor Maru Campos, Ulises Alejandro Fernández Gamboa, Undersecretary of Innovation and Economic Development of the State Government, highlighted that in the area of ​​harnesses and cables, Mexico and particularly Chihuahua have an important relevance not only at the regional level but worldwide, with presence in Southeast Asia, Europe and North Africa.
He stated that a space like this is a great global opportunity in the field of intelligent mobility or electromobility, and that, by addressing the issue of harnesses and cables, it represents a great moment to join this wave in which Chihuahua has an important breakthrough.
He announced that 80 percent of the manufacturing industry that operates in the state is related to the automotive sector and it is expected between the years 2030 and 2035, there will be a total reconversion towards the electric vehicle, making it one of the industries that it will have to transform and grow to match that commitment.
Carlos Alberto Yates García, president of the MAWT expo, said that it is the first time that Chihuahua has hosted an event of this magnitude, in which the development of local suppliers will also be promoted to integrate them into the value chain of this industry.
José Jesús Jordán, on behalf of Mayor Marco Bonilla, thanked the Energy Cluster for thinking about the city of Chihuahua for the realization of this important event, which will be the first to be held in Mexico and Latin America.
In the announcement of the expo, María Guadalupe Carrasco, director of the event and Jesús Duarte, general director of the TSK company also participated.