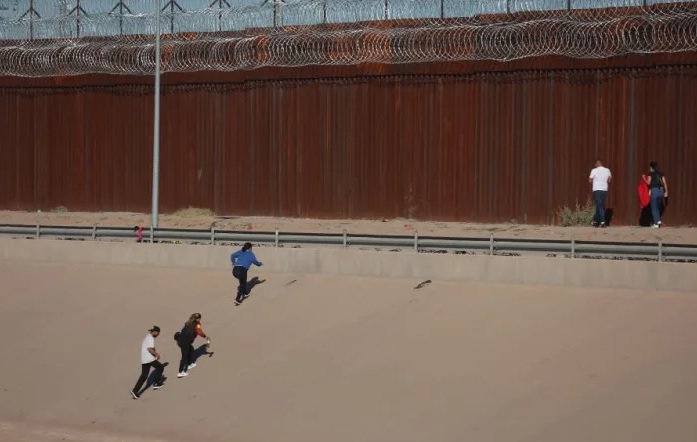 A migrant woman from Mexico died at an El Paso hospital after border agents encountered her and eight others in Sunland Park, New Mexico, near the border.
Agents in ATVs were conducting line watch duties when they encountered nine people at about 2 p.m. on Aug. 5., according to U.S. Customs and Border Protection.
As they walked, agents noticed that the woman was stumbling, showing signs of dehydration, and appeared to be passing out, prompting them to call for a medic.
In the meantime, agents provided the woman with shade and water and placed ice packs on her torso.
About 20 minutes later, a Border Patrol EMT arrived only to find the woman unconscious, breathing laboriously and with an irregular pulse, according to CBP.
The medic administered IV fluid before an EMS crew with the Sunland Park Fire Department arrived and took her to Las Palmas Medical Center in El Paso, Texas, where she was admitted into the intensive care unit under Border Patrol hospital watch.
CBP said the woman died the following day.
The El Paso Medical Examiner's Office advised CBP's Office of Professional Responsibility that it would not conduct an autopsy.
Source: Diario.MX