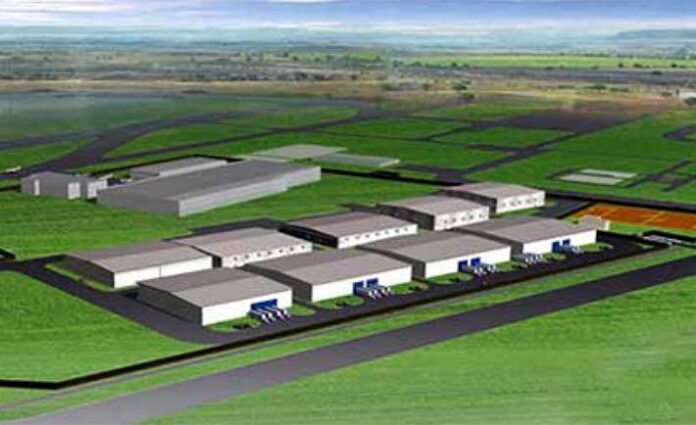 Logistics real estate operator Prologis said it is seeing markets tighten significantly in Mexico as companies advance supply chain initiatives and move manufacturing closer to the end user.
A Tuesday report on nearshoring showed net absorption — the amount of space that became occupied minus the space that became vacant — in Mexico's six major markets doubled from 2019 to 2022. Vacancy in those regions fell to just 1.1% in the 2023 first quarter after averaging 6% in the years heading into the pandemic. Further, of all the sites under construction currently, 60% have been pre-leased compared to just 36% in 2019.
The trends resulted in a 16% jump in rents last year. Prologis' (NYSE: PLD) research unit expects rents in the country to see another double-digit increase this year.
Citing location, free trade agreements, pro-North American regulations, and favorable labor dynamics, Prologis said the recent allocation of investments in Mexico is just the "first wave."
"We expect this movement to play out over decades as local economies build a critical mass of infrastructure, expertise and suppliers. This will not be limited to the already strong auto sector; we also expect electronics to take a larger role in Mexican exports," the report said.
The report pointed to machinery imports and net absorption of industrial space as supportive of more manufacturing capacity being added in the country.
Inflation-adjusted imports of machinery into Mexico increased to $152 billion last year, which was more than 70% higher than the average annual level recorded in the seven years prior to the pandemic.
Nearly three-quarters of space leased or newly occupied in Mexico last year involved nearshoring-related tenants (manufacturers, suppliers, and 3PLs). That group totaled just 40% of absorption in 2019.
The absorption of manufacturing space being used to supply goods to the U.S. accounted for just 8% of the country's total in 2019 but jumped to 26% of total space in 2022. Over the same time, the absorption of space used by the suppliers and 3PLs to support those sites nearly doubled to 29 million square feet, representing almost half of the country's new activity.

Prologis estimates that every $1 billion invested into auto factories in Mexico generates an incremental need for 5 million to 10 million square feet of logistics space. It pointed to the Bajio region, where demand for logistics sites jumped fourfold from 2014 to 2017 as multiple automobile producers added assembly sites in the market.
Prologis said Tesla's new facility in Monterrey, Mexico, which has a price tag ranging from $5 billion to $8 billion, could require 25 million square feet of logistics space to service it.
"Given Mexico's advantages of location, free trade, and labor, we expect further investments to continue to drive logistics real estate demand because it takes time for supply chains to pivot in response to changing cost and regulatory frameworks," the report said.
Source: El Financiero