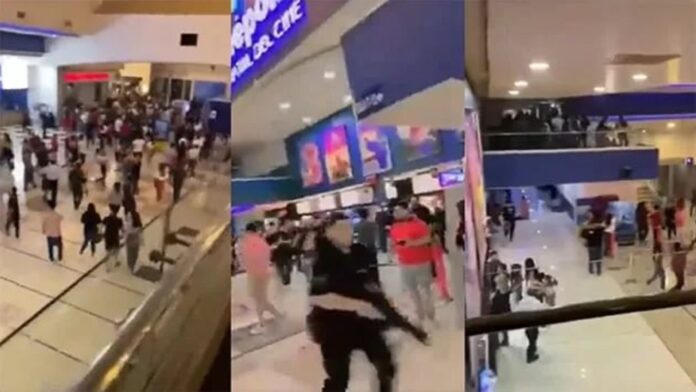 On Saturday, May 20th, a situation arose inside a movie theater that is located in the commercial center known as Plaza Gran Patio Zaragoza in Ciudad Juarez, Chihuahua.
This plaza is located at the intersection of Óscar Flores and Boulevard Zaragoza, a place where different security corporations went to answer the call.
The radio operators of the immediate response center of the 911 emergency service, determined that the event is a threat of a bomb since several citizens who contacted the emergency line reported it.
According to the SSPM report, a male contacted the emergency number "911" anonymously mentioning that firearm detonations were heard in the Plaza Gran Patio Zaragoza.
Agents of the corporation arrived at the site and determined the event positive, noting that inside the Gran Patio cinema complex, 3 homemade explosive artifacts were located. Therefore, the site was evacuated.
According to the same police report, it was determined that the events were specifically recorded in theater number 7 of the cinema complex that is located inside the shopping center.
At no time was the authority able to determine if a firearm was actually detonated on the site since no ballistic element was located on the site.
The agents of the State Investigation Agency, North Prosecutor's Office, accessed the recordings of the internal and external cameras of the shopping center to determine what happened, noting that weeks ago a similar situation had arisen on site, where a cinema function had to be canceled and evacuated due to the presence of 3 explosive devices in the place.
Source: El Heraldo de Juárez