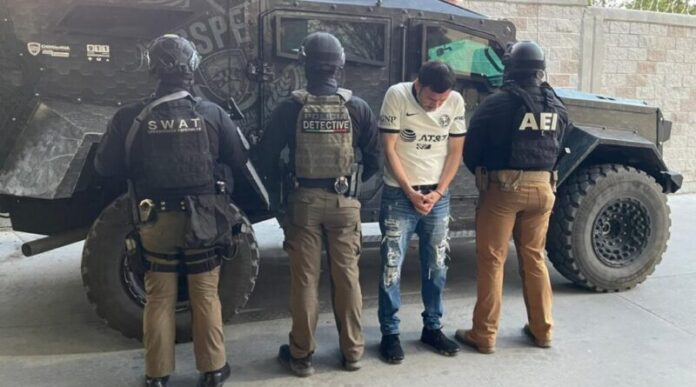 Ciudad Juárez, Chihuahua. – Ramón HR aka "El Rayo", identified as a priority objective of the security corporations, was arrested by agents of the State Public Security Secretariat, in a joint operation between the Sentinel Platform, the State Investigation Agency, the General Prosecutor's Office of the State and Special Groups.
The apprehension of "El Rayo" was achieved after a coordinated tactical deployment through unmanned aircraft and intelligent monitoring posts from the Sentinel Platform in Ciudad Juarez, as well as a special surveillance team from the Detective Group and a tactical intervention team from the SWAT Special Force.
After corroborating with the SSPE database, it was confirmed that Ramón is identified as a generator of violence in the state of Chihuahua, for which he was arrested for his alleged participation in an intentional homicide.
The detainee is identified as one of the main leaders of the criminal group "La Empresa", for which he was made available to the corresponding authorities at the FGE facilities, where investigations will continue for his alleged participation in intentional homicides, criminal association, drug dealing, and organized crime, among other charges.
Source: Somos Juarez