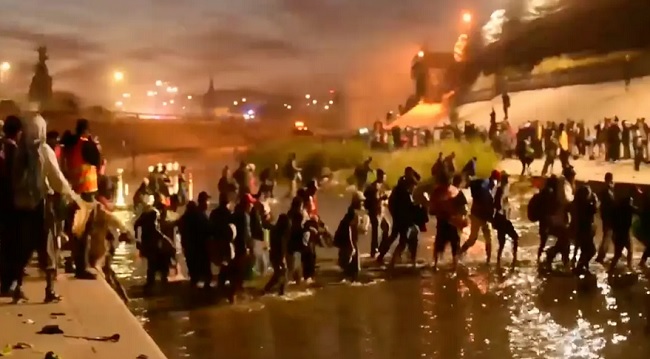 Mexico is cooperating with the United States to avoid "chaos" and "violence" on their shared border as U.S. COVID-19 restrictions – known as Title 42 – come to an end, Mexican President Andres Manuel Lopez Obrador said Thursday.
The restrictions, which have blocked hundreds of thousands of migrants caught at the border from seeking asylum since 2020, are set to end on Thursday, May 11th, and be replaced with tough new rules.
U.S. President Joe Biden said earlier this week following a call with Lopez Obrador that the shared border would be "chaotic" for a while as the regulations change. Some migrants have rushed to cross ahead of the new rules.
Lopez Obrador said authorities were working in the south of Mexico to "protect" migrants amid an increase in people smugglers offering to take migrants to the United States for exorbitant prices under the promise that the border is "open."
He said his administration had decided to send the Mexican National Guard to the country's southern border and that they had been given orders to not use force against migrants.
Lopez Obrador also urged Biden to adopt "good neighbor" policies and work with countries such as Cuba and Venezuela so that their citizens do not need to migrate. He has long pushed for more U.S. investment in the region to tackle the root causes of migration.
Source: El Financiero
---