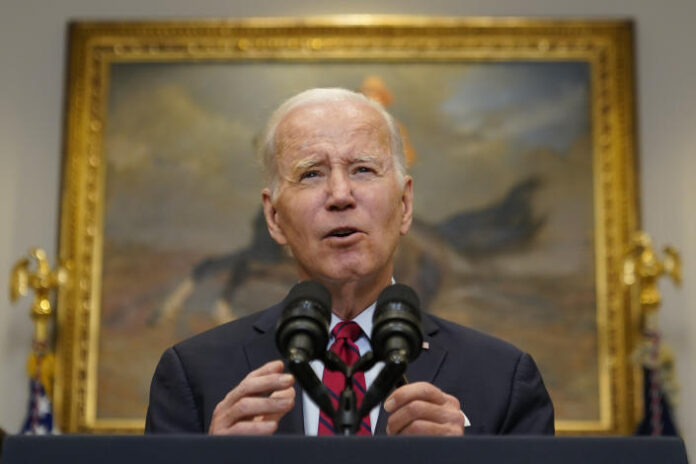 Refugee advocates are calling on United States President Joe Biden to stop militarising the country's southern border with Mexico after his administration said it would send 1,500 additional troops to the region.
The Department of Defense's announcement on Tuesday would bring the total number of active duty soldiers deployed to the border to 4,000.
That increase adds to the thousands of National Guard members that Texas Governor Greg Abbott sent to the border under Operation Lone Star, according to Fernando Garcia, executive director of the Border Network for Human Rights, an immigration advocacy group based in El Paso, Texas.
"Now, without a doubt, we can say that the US-Mexico border is one of the most militarized borders in the world," Garcia told Al Jazeera.
The plan comes as the US Customs and Border Protection (CBP) agency also installs hundreds of surveillance towers to further secure the southern border.
Biden, a Democrat who recently announced his campaign for re-election, is likely attempting to signal he is tough on immigration, Garcia explained. But Garcia considers the situation at the border to be a humanitarian crisis — one that cannot be solved with deterrence measures.
Video Duration 00 minutes 34 seconds00:34Scenes of chaos as migrants rush Mexico immigration center
"That continues to perpetuate this idea that the border is an issue that can be resolved through enforcement, in this case, the deployment of the military. That is very wrong because it fails to recognize the nature of what we're seeing," Garcia said.
US politics, Canada's multiculturalism, South America's geopolitical rise—we bring you the stories that matter
The plan to increase the troop presence at the border was unveiled a week before public health order Title 42 is set to expire on May 11. Invoked in 2020 under then-President Donald Trump, Title 42 has allowed US authorities to expel asylum seekers as part of the government response to the COVID-19 pandemic.
The troops are anticipated to arrive by May 10 and will be stationed at the border for 90 days.
The Biden administration said the extra troops will play a support role, "performing non-law enforcement duties such as ground-based detection and monitoring, data entry, and warehouse support".
The Department of Homeland Security also has said the troops will not interact with migrants and asylum seekers. But the agency said it needs the extra troops to "free up" law enforcement to respond to an anticipated increase in migration after Title 42 sunsets.
Source: Excelsior
The Chihuahua Post