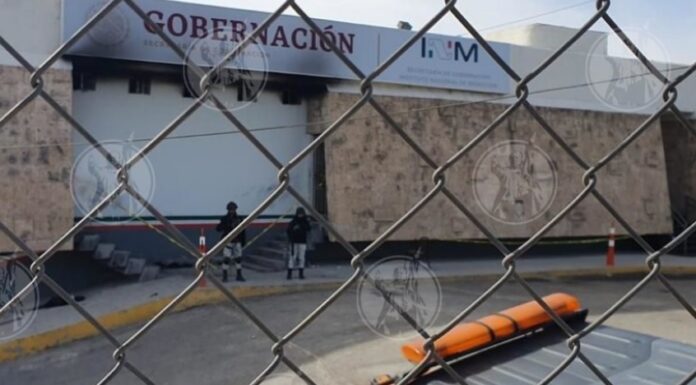 Mexican prosecutors are now investigating Monday's deadly migrant centerfire as a 'possible homicide' case.
They have identified eight people who may be responsible for the dozens of deaths at the detention center in the border city of Juarez.
That's according to security minister Rosa Icela Rodriguez on Wednesday.
"Two federal agents, one state migration agent, and five members of the private security company are already testifying before the prosecutor's office."
The victims were all male migrants, mostly from Guatemala and other Central American countries.
Mexico's government is under pressure to find out why they died after officials said women migrants were safely evacuated from the center.
A short video posted on social media, appearing to be security footage from inside the center during the blaze, caused outrage on Tuesday.
It showed men behind bars kicking at their cell door as smoke filled the area, while uniformed people are seen walking past without trying to unlock it.
The security minister called the act of not letting the migrants out "a serious crime".
And said the probe includes examining emergency protocols and whether the private security company was properly trained.
Authorities have said they believe the fire was started by migrants setting alight mattresses in an act of protest when they discovered they would be deported.
On Wednesday, Mexican president Andres Manuel Lopez Obrador said at a news conference, his "government does not allow human rights violations, nor does it allow impunity."
That's as dozens protested in Mexico City against the injustices of the country's migrant policies.
'That the authorities rather let them burn and suffocate to death than let them out should tell us a lot about the migration policy,' this activist said.
The blaze took place as the U.S. and Mexico are battling to cope with record levels of border crossings at their shared frontier.
Source: Diario.MX
---