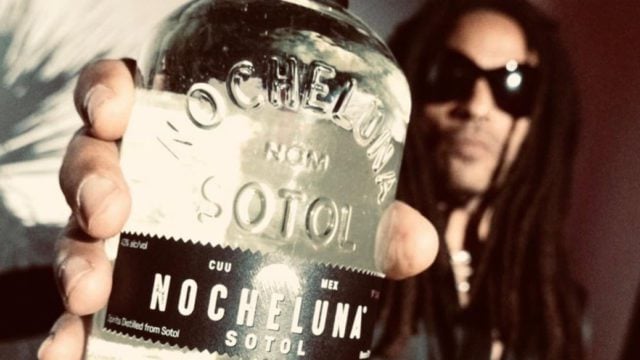 The musician associated with the beverage producer Casa Lumbre, and together they launched a distillate of Chihuahuan origin.
Musician, actor and designer Lenny Kravitz entered into a partnership with Mexican spirits producer Casa Lumbre to launch a sotol made in Chihuahua.
Various images of the musician in Chihuahua and in the sotol-producing area appear on Kravitz's Instagram account. There are also some images from the product presentation in New York.
Sotol is a distillate from a plant called Dasylirion, which grows in the Chihuahuan desert area.
Kravitz highlighted his respect for the creative process for making sotol, called Nocheluna.
"I appreciate how this whole process remains faithful to the traditional ways of making sotol, extolling and understanding everything that this family heritage involves," said the celebrity, according to information from Casa Lumbre.
The sotol elaboration process consists of cooking the sotol heads between 72 and 96 hours before starting the wild fermentation stage, which lasts about a week in open wooden vats; Subsequently, the liquid is distilled twice in a copper still.
The name "Nocheluna" is inspired by El Corrido de Chihuahua by the authors Pedro de Lille and Felipe Bermejo, who in 1956 composed what was considered the Chihuahua state anthem at the time and in one of its verses states: "Linda the moonlit nights made happy with sotol," Casa Lumbre said in a statement.
The drink promoted by Lenny Kravitz is already offered in Mexican establishments.