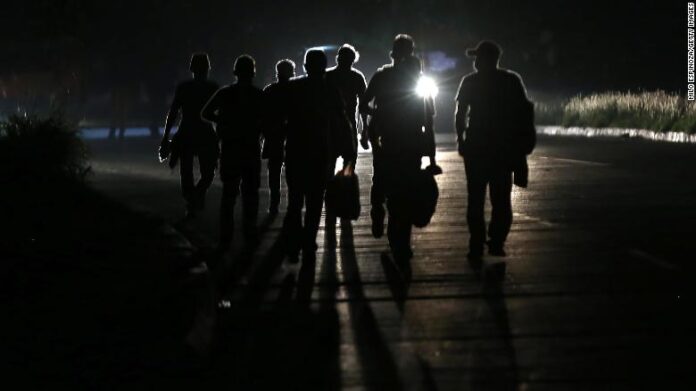 CIUDAD JUAREZ, CHIHUAHUA.- Border Patrol agents in just one sector of the southern border have apprehended hundreds of illegal immigrants posing as unaccompanied children in order to gain entry to the United States.
El Paso Sector, which has been ramping up its technology and processing capabilities to identify those coming across the border, said in a release that it recently identified 10 adults posing as minors — amid hundreds of such encounters this fiscal year.
In one instance, three adults aged between 21 and 22, were encountered with one adult and nine unaccompanied minors. Their identities were revealed at the El Paso Sector Processing Center when they tried to use forged documents.
Separately, last week agents discovered three men, aged 18, 25, and 26, who were part of a group of nine migrants entering the U.S. Agents spotted discrepancies between their story and their documents that had them down as minors.
Adult migrants can still be expelled in many cases under Title 42 public health protections put into place at the beginning of the COVID-19 pandemic. However, unaccompanied minors are exempt, and are placed into Health and Human Services (HHS) custody and moved into the U.S. to be united with sponsors or relatives already in the country.
Migrants will sometimes present fake documentation so they can claim to be someone else or a different age. Customs and Border Protection (CBP) will use biometrics and other databases to identify those who are entering custody — but that is not always easy to do if migrants have not previously been encountered.
"Transnational Criminal Organizations exploit migrants convincing them to pose as minors in order to be processed as such" El Paso Sector Border Patrol Chief Gloria Chavez said in a statement. "Identity fraud is a common tactic used by TCOs to take advantage of migrants who do not know the legal consequences of their actions as they attempt to deceive authorities."
Source: El Diario