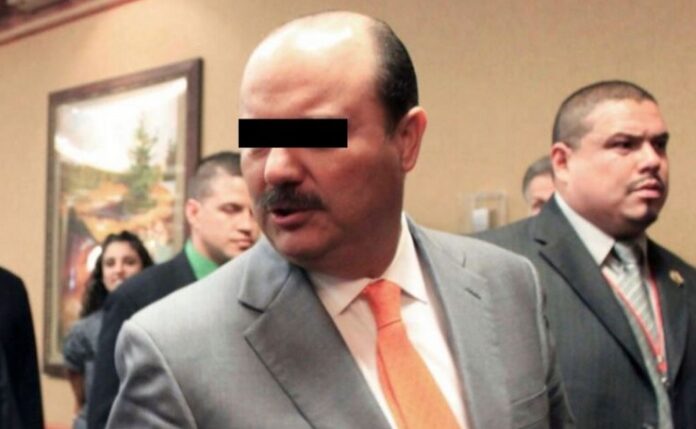 Chihuahua, Chih. (June 2, 2022).- The United States government has begun the transfer of the former governor of Chihuahua, César Duarte Jáquez so that he can be presented to local authorities to face the charges of embezzlement and criminal association.
Chihuahua Governor Maru Campos Galván said that the extradition of her predecessor has finally been carried out so that he can be presented before a local judge.
Duarte, arrested in July 2020, was incarcerated in Miami, Florida. Federal judge Lauren Fleischer Louis handled the case and heard the arguments to finalize the extradition to Mexico, but also the challenges of the defense to dismiss the case.
In January 2021, the federal judge avoided ruling on the extradition request on Tuesday and said that she will issue a written order in which she will reveal whether or not she agreed to the request. Until November of that same year, Lauren Fleischer Louis considered that César Duarte was extraditable and the process could be completed at any time.
In December 2019, Mexico asked US authorities to arrest Duarte. A New Mexico judge issued the arrest warrant for extradition purposes.
Apart from the federal investigation, the Chihuahua prosecutor's office has several cases open for corruption issues during the Duarte government, among others, an investigation focused on the possible diversion of some 320 million dollars of public funds in 2016. In that case, the state prosecutor's office was investigating 43 former officials, including Duarte, allegedly involved in irregularities.
The former official emanating from the Institutional Revolutionary Party (PRI) is expected to arrive in Mexican territory in a few hours and be presented before the judge that requires it.
Source: Net Noticias