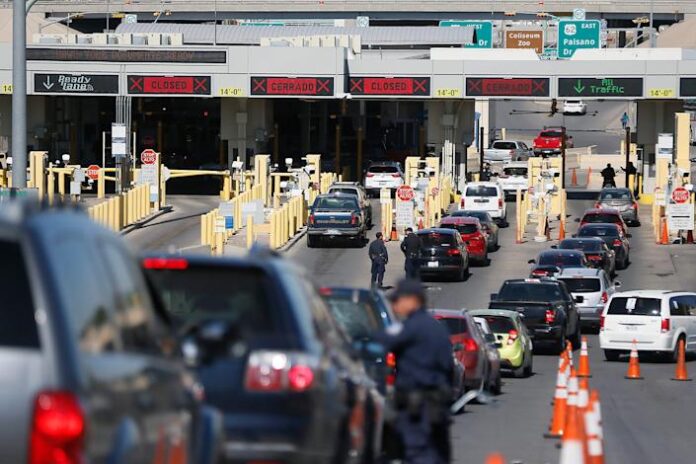 CIUDAD JUAREZ, CHIHUAHUA (May 15th, 2022).- U.S. Customs and Border Protection officers fired gunshots at a vehicle that sped into Mexico on Saturday evening on the Bridge of the Americas, an agency spokesperson said.
The shooting occurred at 5:11 p.m., on Saturday, May 15th, while CBP officers were inspecting southbound traffic on the U.S. side of the international bridge at the El Paso-Juárez border.
CBP regularly checks vehicles heading to Mexico looking for stolen autos, firearms, and drug-cash smuggling.
"While attempting to inspect a vehicle, a driver made an abrupt movement, at which point the officers perceived a threat to themselves and fired at the driver who fled from the inspection area at a high rate of speed and crossed into Mexico," a CBP spokesperson said in an emailed statement.
Two CBP officers fired their weapons during the confrontation, which is under investigation by the agency's Office of Professional Responsibility, officials said.
The movement made by the driver was not explained. The white SUV escaped over the busy international bridge into Juárez.
Border travelers on social media reported hearing seven gunshots and seeing CBP officers running and speculated that shots were fired at the federal officers.
No shots were fired by the driver and the matter remains under investigation, a CBP spokesman said.
Juárez news reports indicated that the vehicle was found by Mexican authorities.
CBP said that it was unknown if the driver or any occupants of the vehicle were injured by the gunfire. An investigation continues.
Source: El Diario