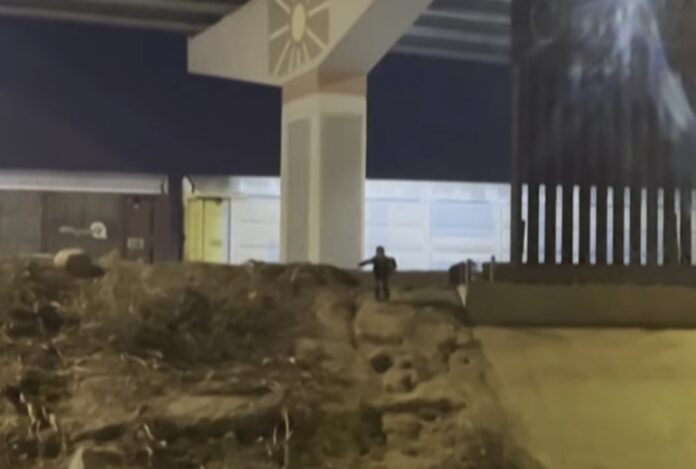 Dramatic scene: without letting go of his teddy bear and screaming desperately and waving his hand, a  five-year-old boy was abandoned on the US-Mexico border; Here are the details of this story.
Thursday night the minor was dropped to the side of the Paso, Texas, which is border with Ciudad Juarez, Chihuahua, which is usually heavily guarded by the Border Patrol in the United States.
With a bright moon and the Rio Grande practically dry, the child was taken to the border by a couple, but the woman, whose identity is unknown, was the one who crossed him to the US side and left him to his own devices.
Scared, he began to cry out in despair:
I am Here, here. No, don't go, don't go, no, no …He screamed as a child.
The moment was captured and witnessed by an AFP journalist and explained that the minor, apparently of Mexican nationality, was 5 years old and that the child's parents were in the United States.
The boy's screaming and crying attracted members of the border patrol , who after a few brief questions put the boy into a truck and took him away from the site.
A common situation
In the border areas, cases of undocumented Mexicans in the United States are known to ask relatives or human traffickers to take their children to the border area so they can pick them up there.
After the arrival of Democrat Joe Biden to the presidency of the United States, the number of migrants trying to cross illegally from Mexico has multiplied. In April alone, 17,117 unaccompanied minors were found.
In April, some 178,000 arrests of undocumented immigrants were registered on the border with Mexico, mostly Central Americans, the highest figure in 20 years, according to US authorities.
Source: unotv.com