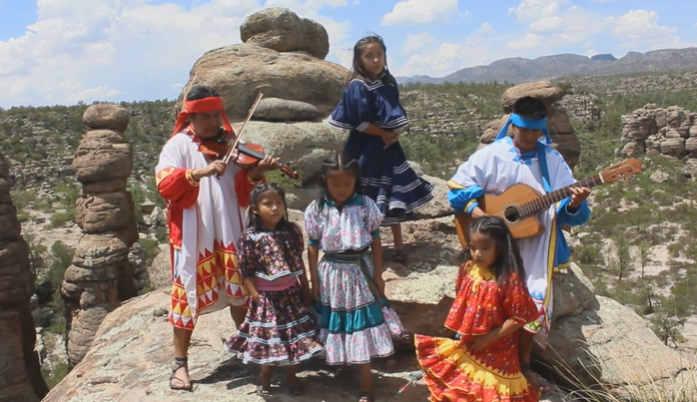 The cultural diversity of the state of Chihuahua is one of the main attractions for tourists who like to know its origin, customs, and traditions, and how they converge in a single territory.
To learn more about this issue, the Chihuahua Tourism Promotion Trust organized the "Panel of the Three Cultures", where a brief historical account was made of the different groups that inhabit the entity, mostly the Ráramuris or Tarahumara peoples. as defined by the Spanish, and to a lesser extent the Odamís or Tepehuanes.
Who are the Raramuri
The Tarahumaras – Rarámuris are an indigenous community that inhabits the north of Mexico, in the part of the Sierra Madre Occidental that crosses the territory of the state of Chihuahua and the southwest of the states of Durango and Sonora. The word rarámuri means "the one with the feet light "or" runners on foot ", and comes from rare, foot, and died, run. 90% of its population close to 57,000 inhabitants settle in the state of Chihuahua.
The full experience lasts for around 2 hours.
MORE INFORMATION AND RESERVATIONS: RARAMURI EXPERIENCES
CHIHUAHUA OFFICIAL SITE: VISIT CHIHUAHUA
MORE PHOTOS: Facebook / ExperienciasRaramuris
Over the centuries, more ethnic groups have populated Chihuahua, however these are the most located by travelers, along with the Mennonites, a group that emigrated from the Netherlands and settled in various entities of Mexico. but that is more associated with the big state.
Cristina Muñoz, businesswoman in the tourism industry in the Sierra Tarahumara, spoke of various ethnic groups that were distributed in the territory, which currently number around 10,000 inhabitants, and that more than an instrument of tourism marketing, the traveler is invited to know their culture .
He stressed that unlike the United States, where indigenous populations were confined to reservations, in Chihuahua and Mexico they live free, which allows one to enter their world always with respect, and from whom several positive customs can be learned.
The speakers agreed that in the state, more than a conquest, there was a colonization where miscegenation gave a unique result that today makes up one of its main tourist attractions.
Juan Luis Longoria Granados, graduated in History from the Autonomous University of Ciudad Juárez, narrated a bit of the changes that the state has had in its territorial composition and how customs have arisen from here that have transferred to other regions such as roast beef.
On the part of the Mennonite community, Katherine Renpenning spoke of the almost 90 years that this group has in Chihuahua, and how it was integrated with the original cultures.
After the presentations, the director of ¡Ah Chihuahua !, Francisco Moreno, explained how you can enjoy the tourism product that the ethnic groups of the state represent, for different segments such as cultural and even business, with experiences that are organized from the hand of tour operators and meeting planners.