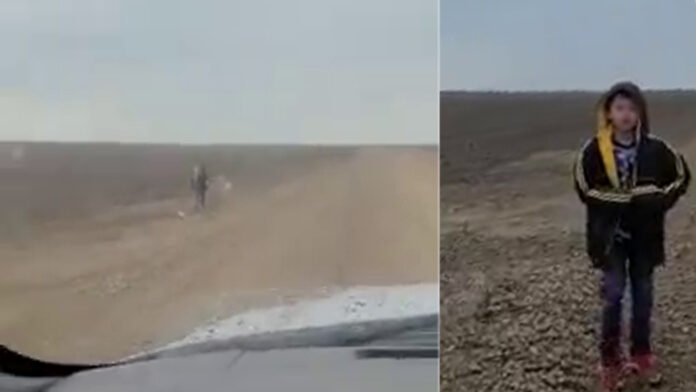 The number of unaccompanied children crossing into the United States has grown by 64%
A boy of Nicaraguan origin was abandoned in the middle of the Texas desert by a group of immigrants with whom he was crossing into the United States.
The boy was found crying and disconsolate in the Rio Grande area by a border agent whom he asked for help.
"Can you help me? It's that I came with my group and they dumped me and I don't know where they are, "he said tearfully to the agent who was about to finish his shift.
Watch the video below:
He related that he crossed the Rio Grande with a group of 184 people, but fell asleep; when he woke up there was no one by his side, he had been left to his fate in the desert, being exposed to natural dangers. He had spent the entire night and much of the day completely alone.
The boy, whose name is unknown to protect his identity, was saved by the agent who put him in his vehicle to take him to the facilities of the customs and border protection agency, and there he could contact his family.
Texas Border Patrol Sector Chief Gloria Chávez recently said: "To all parents who are considering sending their unaccompanied children to the border, please reconsider that act because it is very dangerous to expose children. "
The number of unaccompanied immigrant children has grown 64% compared to the same period last year, according to Border Patrol data.
The reasons why children cross illegally into the United States are many, including the economic crisis, the current situation due to the Covid-19 pandemic and the lack of security.
The United States government has in custody more than 20 thousand immigrant children, 16,045 are housed in shelters and 4,228 in border patrol centers.
One of the shelters that currently shelters migrants is the San Diego Convention Center.

Experts estimate that the numbers of unaccompanied minors will continue to grow during 2021.
Source: sandiegored.com