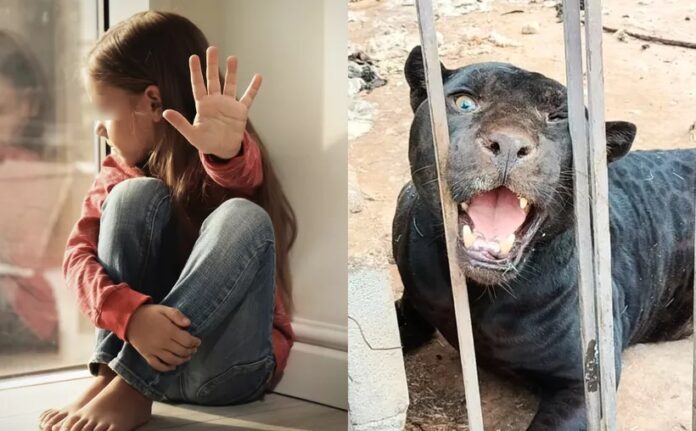 On Tuesday, November 14th, a girl suffered a terrible fatal attack at the hands of a black jaguar that was caged at the "El Toro" ranch, at kilometer 31 of the highway to Ciudad Juárez, Chihuahua.
In a statement issued by the Central Zone District Prosecutor's Office, it was reported that the attacked minor was transferred to the Children's Hospital, however, so far no further details of her health status have been revealed.
State and federal authorities searched a ranch located in Chihuahua and seized a jaguar that attacked a minor and caused her serious injuries.
The State Attorney General's Office ( FGE ) reported that following an investigation file, a search warrant was executed at the ranch called "El Toro."
The action was carried out by agents of the Public Ministry and elements of the State Investigation Agency ( AEI ) assigned to the Specialized Unit for the Investigation of Crimes against Physical Integrity and Damage, in coordination with personnel from the Federal Prosecutor's Office for Environmental Protection ( Profepa ).
Source: SIPSE