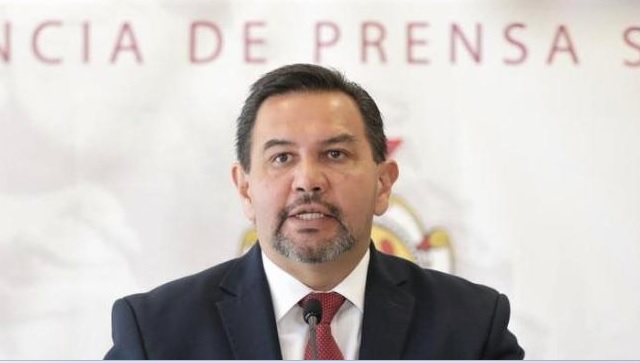 CIUDAD JUAREZ, CHIHUAHUA.- Juárez police are stepping up efforts to guard the international bridges amid growing frustration following the migrant border rush on Sunday that blocked the Paso Del Norte Bridge for five hours.
The bridge blockage exasperated already lengthy crossing waits on the bridges connecting Juárez and El Paso that are vital in the economic, cultural, and familial ties that span the Rio Grande.
Migrants are hurting themselves along with everyone else with stunts such as the border bridge rush, Juárez Mayor Cruz Perez Cuellar said at a Monday news conference.
"I understand they don't know border history and everything behind it, but the truth is our patience is running out," said Perez Cuellar, who will meet with Mexican state and federal officials on Wednesday to try to find solutions.
On Monday night, a group of nearly 200 more Venezuelan migrants arrived by train in downtown Juárez with the goal of crossing into the United States, according to local news reports.
On Sunday afternoon, hundreds of migrants, mostly from Venezuela, ran onto the Paso Del Norte Bridge (also known as the Santa Fe Bridge) amid false rumors on social media that the U.S. was opening the border to them.
The stampede was stopped at the borderline in the middle of the bridge by U.S. Customs and Border Protection officers in riot gear behind concrete and plastic barriers. There were also small disturbances at the Stanton Bridge and the Bridge of the Americas, CBP said.
"We have come to a crucial point to put a stop to this," Perez Cuellar said. "They could impact the city's economy and thousands upon thousands of Juarenses, El Pasoans, and people from Las Cruces by the actions like (Sunday), which are totally foreign to the realities of the border."
There are also complaints about large groups of male migrants intimidating and harassing women drivers while panhandling and squeegee washing windshields at Juárez intersections, the mayor said. "
Shelter space and jobs are available but some migrants have said they make more money panhandling," the mayor concluded.
Source: Diario.MX
---