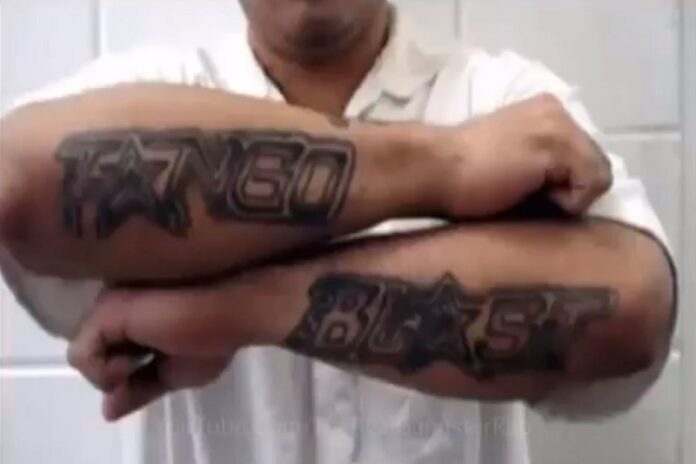 Chuco Tango is the regional clique of the Tango Blast prison gang. According to a report by the Texas Department of Public Safety, Tango Blast is one of the biggest gang threats in Texas, with nearly 15,000 members located in cities throughout the state (and on the Mexican side of the border too). The gang started as a self-protection group.
The FBI continues searching for a reputed gang member after a series of simultaneous raids targeting the Chuco Tango gang on Friday, March 3rd in various locations in El Paso County, FBI officials said.
The FBI El Paso's Violent Crime and Gang Task Force served search and arrest warrants resulting in one arrest and the seizure of illegal drugs, a loaded firearm, ammunition, thousands of dollars in cash and other evidence allegedly linked to the gang, FBI El Paso Special Agent in Charge Jeffrey R. Downey said in a statement.
The raids were part of an ongoing federal investigation by the FBI in El Paso, officials said. The name of the person who was arrested was not immediately disclosed.
SWAT teams searching for alleged gang member Joshua Moreno, 34, raided residences on La Luz Avenue behind the old Alta Vista Elementary at Copia Street and Montana Avenue.
"FBI El Paso had probable cause to believe (Joshua) Moreno, a known Chuco Tango gang member with an active federal warrant was living in the referenced location," Downey said.
Residents of the home told Channel 9-KTSM that they were frightened and their home was damaged in a shocking morning raid as FBI agents shattered windows, knocked down a chain link fence, and placed them in handcuffs before releasing them.
The FBI said that Moreno was not at the residence at the time of the raid and a search for him continues. The charges Moreno faces have not been disclosed.
Moreno has several distinct face tattoos, including "915" inked on his chin. Anyone with information on his whereabouts may call the FBI El Paso office at 915-832-5000.
Chuco Tango is the El Paso clique of the prison-based Tango Blast gang, which has branches in the major cities of Texas. The gang gets its name from the "El Chuco" nickname for El Paso and in recent years has become among the most active gangs in the city.
The raids were carried out by the FBI with assistance from the Texas Department of Public Safety, the U.S. Drug Enforcement Administration, the U.S. Border Patrol tactical unit, U.S. Customs and Border Protection Air and Marine Operations, and El Paso County constables.
Source: Diario.MX