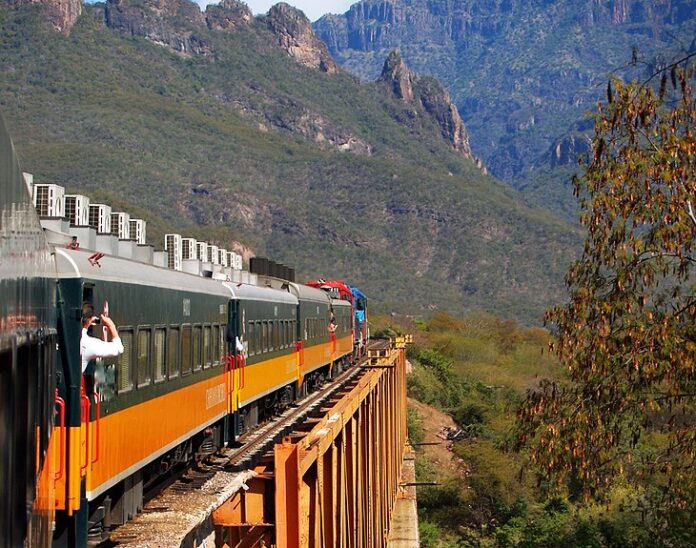 Chihuahua, one of Mexico's most northerly states – it shares the border with New Mexico in the US – is home to one of the country's most visited natural attractions, the stunning Copper Canyon (Barranca del Cobre).
Located in a region known as the Sierra Madre Occidental and consisting of a spectacular group of deep canyons, Copper Canyon is in fact larger and deeper than its better-known cousin, the Grand Canyon. Taking its name from the distinctive copper-green coloring along its steep canyon walls, these amazing natural structures were formed by six rivers that converge in the Rio Fuerte before draining into the Gulf of California.
Thanks to the area's increased popularity as a travel destination, there are numerous options available to those wanting to explore this area of outstanding natural beauty, from scenic rail trips aboard the Ferrocarril Chihuahua al Pacífico to more adventurous excursions by bike or even on horseback.