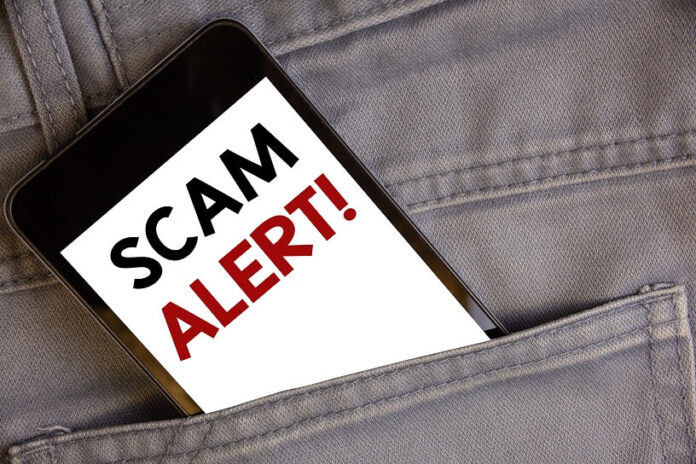 The Puerto Vallarta Regional Prosecutor's Office carried out an effective investigation that established the probable participation of two companies established in the Guadalajara metropolitan area, in a fraud that amounts to more than one million pesos for the sale of a timeshare in the name of a prestigious hotel group that provides this service nationally and internationally.
To guarantee access to justice for the victim, who also resides in the capital of the State, this social representation integrated an investigation folder in which they gathered solid evidence data that allowed to impute the aforementioned legal entities, which resulted in the fact that A Control Judge will link them to the process.
It is important to point out that during the debate the agent of the Public Ministry presented a detailed analysis of the facts that revealed the harm caused to the victim, for this reason, he also required the court to suspend the activities of the companies involved in the crime, by way of prevention and thereby avoid further damage to society, which was granted for a term of one year.
The investigation confirmed that the victim legally acquired a timeshare from a prestigious company that provides this service, as well as the hotel and cruise line, not only in the Mexican Republic but in various parts of the world.
In June 2017, the affected person was contacted by phone and by email, making him believe that it was said company that was interested in buying the weeks he already had contracted in exchange for a higher sum than the one he originally paid for the service.
The convincing work lasted little more than half a year; finally, the victim was convinced, therefore the fraudsters sent him alleged contracts by electronic means to "guarantee" the established agreements and "benefits", which he signed and forwarded.
Later they informed him that to make the service effective, he also had to pay certain taxes to the Government of the United States of North America as well as fees for hotel maintenance, among other things, for which they provided him with the numbers of the bank accounts of the companies. now linked to the process, in which he made various deposits that in sum gave the amount of one million 400 thousand pesos, approximately.
However, when the affected party tried to contact the alleged executives to make valid the agreements established through the aforementioned contracts, they no longer had communication with them, so the real company with whom they had originally contracted the service was contacted, who let him know that everything had been a fraud.
Once the events were criminally denounced, the Puerto Vallarta Regional Prosecutor's Office carried out cabinet and field investigations that made it possible to collect important evidence that proved the commission of the crime of generic fraud.
In addition, as part of the proceedings that were carried out, the location of a farm in which it is presumed that the criminals established their operations center to commit unjust stands out; Based on the foregoing, the agent of the Public Ministry requested a search warrant which was issued and allowed entry to said place, which is located on Francia Street in the Versalles neighborhood, in that tourist port.
The site was secured as well as the documentation and objects in the name of the affected company as well as other data that were located there and make presume the existence of more victims and which also led to the identification of the bank accounts of the companies now linked. process and which are established in Guadalajara, with sales of travel and other tourism services.
As already mentioned, as a result of this diligent investigation work, this social representation managed to integrate a solid investigation portfolio that resulted in the aforementioned legal entities being linked to the judicial process.
The State Prosecutor's Office continues with the investigation of the case since there are other investigation folders for similar events, therefore it exhorts the victims to file the corresponding complaint; for its part, this social representation guarantees that it will carry out investigations with legal certainty until the case is clarified.
Citizens, in general, are also called upon to consult directly with the provider company before acquiring any service and not be hooked by people who offer attractive promotions, as it may be a fraud. One of the recommendations is to consult directly on the official website of the company.
It is important to verify the identity button of the site, which is to the left of the web address; the most common is that the button turns into a green padlock.
If the site does not have a secure certificate, the legend "not secure" will appear, and even "dangerous site", either a yellow warning triangle or a broken padlock (padlock with a red line).
In any circumstance, if the interested person has doubts, ignore the information offered and look for a better option.
How To Spot a Timeshare Scam
Would you like to know how you can spot a timeshare scam to protect yourself? Do you want to learn more about timeshares and vacation ownership opportunities, but want to take care to avoid getting scammed? Read below to learn how you can tell the difference between a reputable timeshare provider and a fraudulent scammer.
One of the biggest signs of a probable timeshare scam is if the company does not have a reputation at all. It goes without saying that a good reputation is very important when it comes to determining a safe choice from a bad decision. So if you come across a timeshare provider that has no reputation at all or you are approached by a vacation ownership or timeshare company that you can't find any information on, tread very carefully. As the majority of fraudsters and scammers regularly change their names to avoid getting caught by the authorities and to confuse their next victim, make sure to do your research on a timeshare provider that you want to buy from. If you find they have no reputation at all, you should be extra suspicious as it is probable you are at risk for becoming a timeshare scam victim.
Are They Part Of A Timeshare Network?
Another suggestion on how to spot a timeshare scam is to ask if they are affiliated with or part of a timeshare group or network with resorts in various locations. The vast majority of reputable timeshare companies today are part of a partnership with other resorts throughout Mexico, so if you find yourself dealing with a resort provider that has no affiliation, it is something to question. Most timeshare companies today are part of a network as individuals that invest in vacation ownership memberships today have demanded increased variety and flexibility that comes with access to additional resorts. Today, most reputable providers are part of a network so their members have the ability to visit various properties as opposed to being limited to just one location. If you come across a vacation ownership opportunity where they are not part of a network, it is a warning sign that they may be a timeshare scammer.
Sales Reps Cannot Produce Valid Identification
The sales representatives that promote timeshares or vacation ownership investments also give big clues about the validity of the provider. If a sales representative or promoter is unable to provide proper identification that they work for a particular resort, that is a huge red flag. All sales reps that work for genuine providers should be able to produce proper identification that associates them with the specific timeshare provider they are promoting. Another consideration is to think about where did you meet the sales representative? Scammers are usually found at random locations throughout town as they are not allowed to legally work inside the airport or shopping centers. To help protect yourself from becoming a timeshare scam victim, always ask to see ID before you agree to attend a presentation. By doing so, you can avoid wasting your time with a potential fraudster.
Off-Site Interaction: Red Flag!
Another common trend that timeshare scammers practice is that they take potential victims to a specific resort, but then ask them to sign paperwork off-site at another location. If a sales rep piques your interest in one resort but then takes you for a tour of another, that is something else to be aware of. Any sales rep that gives a sales presentation that covers the membership plans, amenities, facilities of one resort, but then quickly takes you to another location to talk further, be very wary. Any sales rep who conducts a timeshare presentation off-site is likely a scammer so be very careful.
Lastly, another simple way to avoid becoming a timeshare scam victim is to trust your gut if you have a bad feeling about the sales rep or any of your conversations. If you just have a wary feeling or have caught the sales rep in lies, you are probably dealing with a scammer. Legitimate timeshare sales reps for genuine resort providers are honest and not allowed to misconstrue any information about vacation ownership membership. If you feel your rep is not trustworthy or if something just feels wrong, listen to your gut and trust your instincts.
Vacation ownership memberships with genuine resort providers are an excellent investment for you and your family. Just make sure you follow these tips on how to spot a timeshare scam, and you can keep yourself safe.
Source: thefractionalconcierge.com, tribunadelabahia.com.mx