Whether in virtual or face-to-face format, the tourist authorities of Oaxaca do not rule out the realization of the Guelaguetza this year.
The next Guelaguetza 2021 in July could be carried out once again virtually, indicated the Oaxaca Tourism Secretariat.
However, Juan Carlos Rivera Castellanos, Secretary of Tourism of the entity does not rule out that it could be done in person.
"It could happen, if the conditions are met and if by then the vaccines are already in place in the entity."
The secretary recalled that last year the Guelaguetza was made virtually with a remembrance of the festivals of previous years.
"We hope that the pandemic will allow us to carry it out in person, and if all happens, it will be held on Monday, July 19 and Monday, July 26," he said.
He highlighted that the Guelaguetza Auditorium, where previous editions have been held, has a capacity for more than 11,200 people per function.
"There are several months to determine the format, but we are preparing for any modality," said Juan Carlos Rivera Castellanos.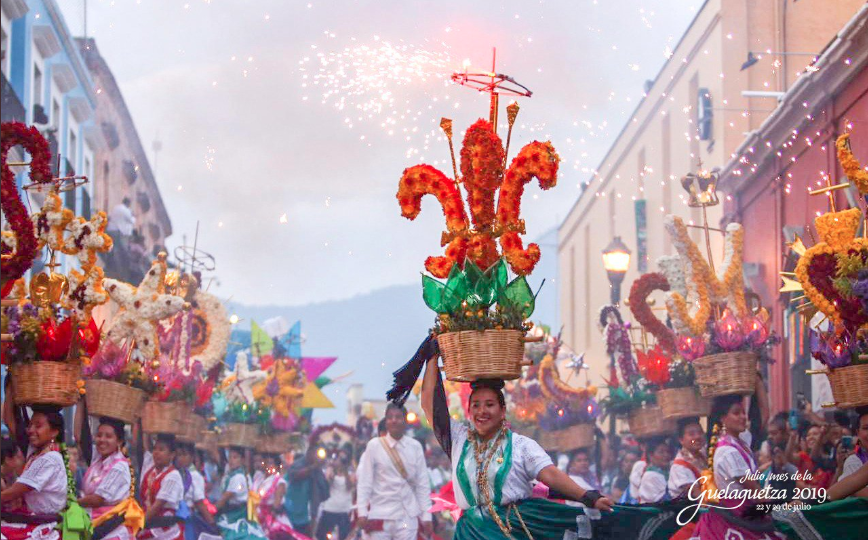 For now, the secretary reiterated that on February 19 the call that the state government and the Oaxaca Tourism Secretariat launched to choose the official image for July closes , when the 2021 Guelaguetza festival will take place.
In which artists, students and the Oaxacan society in general, over 18 years of age, may participate.
And who through their work, individual and unpublished, should represent the eight regions of the state of Oaxaca.
To translate video from a foreign language:
Click on the "Settings" icon, select "Subtitles/CC," and then click "Auto Translate." A list of languages you can translate into will be displayed. Select "English."
You'll see that the subtitles have automatically been translated into English. While everything won't be translated with 100 percent accuracy, the whole idea is that you can at least get a rough translation so you can easily follow along.
Source: periodicoviaje.com