HUATULCO, Oaxaca. January 7, 2020.- The Mexican Navy secured a semi-submersible type vessel and detained its four crew members, of Colombian origin, in possession of alleged drugs off the coast of Bahías de Huatulco.
In a statement, the agency reported that as the Coast Guard, personnel assigned to the eighth naval region, based in Acapulco, in coordination with the 12th naval zone located in Salina Cruz, carried out the seizure of the vessel.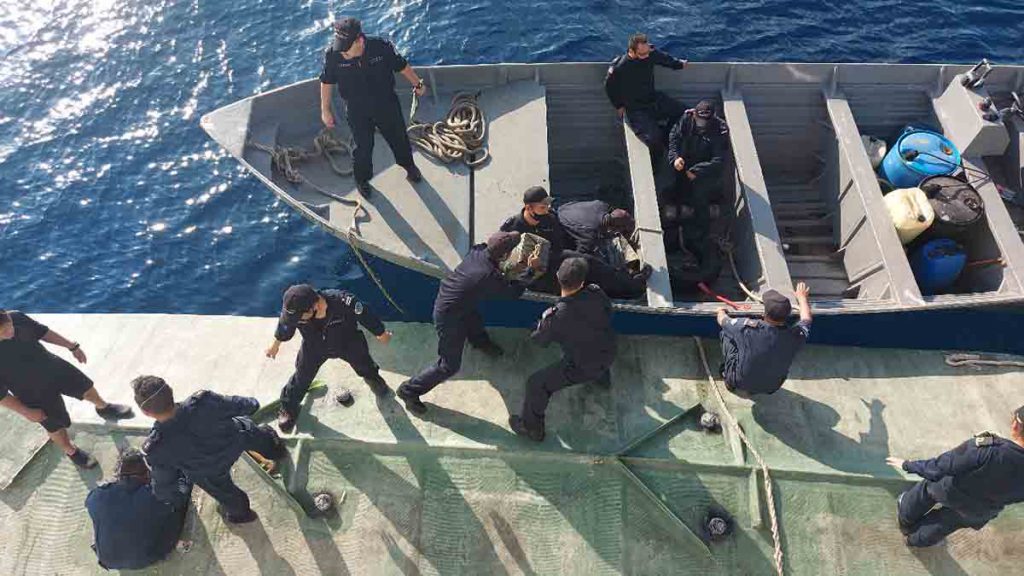 This action was carried out through air and maritime patrol operation, with the support of a King Air type aircraft of the Mexican Navy, from where a suspicious semi-submersible type vessel with four outboard engines was sighted.
With the support of two surface units of the Navy, they inspected the aforementioned vessel, achieving the arrest of four alleged offenders of the law, of Colombian nationality, who had 106 packages onboard containing white powder with characteristics similar to cocaine.
The detained persons, to whom the Human Rights Card was read, as well as the insured boat and alleged drug, will be made available to the General Prosecutor of the state of Oaxaca and the competent authorities, to determine the ministerial weight and carry out the relevant evidence, as well as integrate the corresponding research portfolio.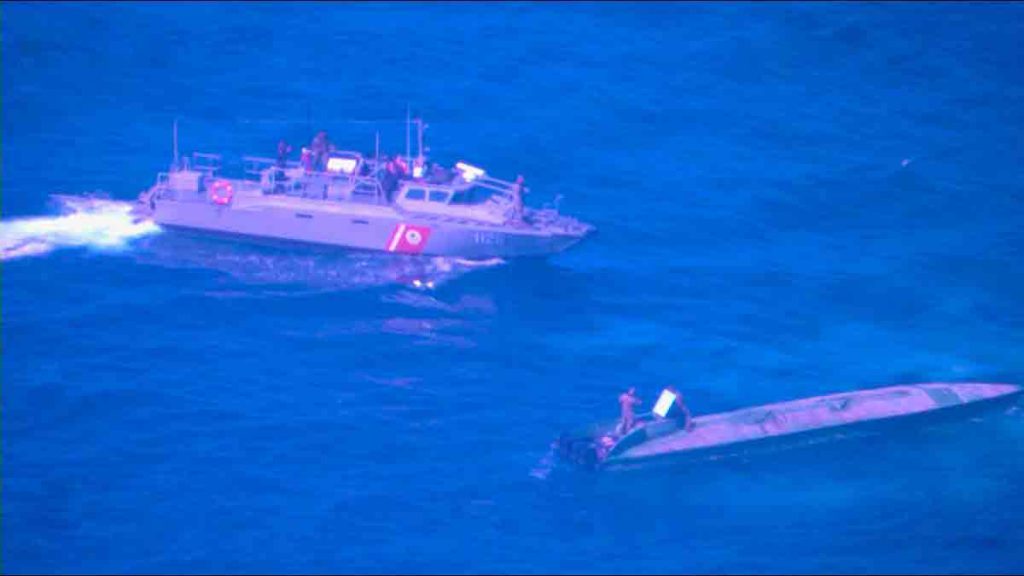 This operation was carried out based on the Protocol of Action of the Naval Personnel in Coast Guard Functions, where the participation of the personnel of the Mexican Navy in the performance of their functions is attributed, which meets the necessary requirements to act in a manner coordinated with the competent authorities, in strict respect of Human Rights and in compliance with the provisions of the Manual for the Use of the Common Enforcement Force to the Three Armed Forces.
These actions are part of the maritime, air and land surveillance operations carried out by the Secretariat of the Navy of Mexico to inhibit criminal action, in order to guarantee security and maintain the rule of law on Mexican coasts.
Source: oaxaca.quadratin.com.mx,