They accused the inn of exploiting their image and charging for the show they carry out, but they do not provide any payment to the protagonists of the show
Divers from La Quebrada announce break with El Mirador hotel
Professional divers from La Quebrada announced the break with the El Mirador Hotel in Acapulco and accused the inn of exploiting their image and charging for the show they carry out, but they do not provide any payment to the protagonists of the show.
Through a statement released on social networks, the divers pointed out that they will have to hold the event on another cliff to prevent the hotel from continuing to profit from them, charging and not contributing money for those who risk their lives every day by jumping into the sea.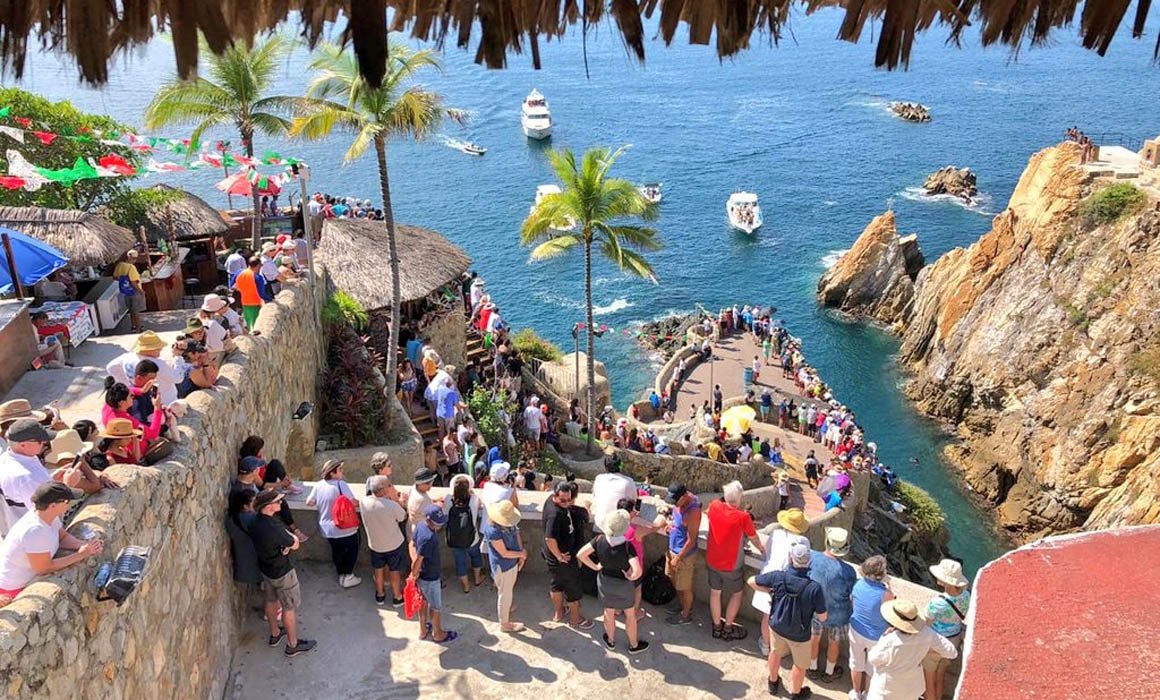 "In order that the Hotel Mirador does not continue to exploit our image and our show, without being part of any contribution to the diver's civil society, since the payment made in the facilities of the mirador hotel is paid by clients or tourists and the travel agencies that do us the favor of providing the service and at no time does the hotel make a direct payment to divers for this item, "the statement reads.
Those affected said that they will not negotiate with the managers of the El Mirador hotel until they decide to contribute financially to the divers to be able to regularize the activities, because in recent months they have only lived off the tips that the public that attends to witness the show gives them.
It is worth mentioning that the La Quebrada diving show has been taking place in that area of ​​Acapulco for decades and is recognized worldwide since tourists from Latin America, Asia, and Europe have come to the port to enjoy diving. and it has been whole generations that have grown up enjoying this show.
The diving at La Quebrada represents a show that has gained international fame since 1934, with an activity that started as a challenge between locals. The famous cliff stands 45 meters high on a channel barely seven meters wide; the danger of jumping is that the diver must calculate the moment when a wave arrives and the sea level rises since the site of its fall reaches only four meters deep without the wave.
Currently, the association is made up of approximately 70 divers. They present their show five times a day, almost all at sunset or at night. Being a witness has a cost of 40 pesos per adult and 15 pesos per child, which can be paid online or directly at the box office.
Although it is a temporary goodbye to the emblematic cliff "La Quebrada", the change is not so drastic. Actually, the jumps will be made from a very close rock, but whose view is not directly from the hotel. If you visit Acapulco in the next few days you will be able to attend the show and it will not be necessary to go to another location, but the panorama you will see will not be the same as always.
Source: eluniversal.com.mx, elsoldeacapulco.com.mx