JANUARY 2, 2021
Weather conditions force the old road and highway to be closed from the early hours of this Saturday
The fall of snow in the mountain area between Sinaloa and Durango forced this federal street to be closed for the third consecutive night for the safety of users
For the third consecutive night, Caminos y Puentes Federales (Capufe) had to close the circulation in both directions of the Mazatlán-Durango highway, due to the weather conditions that prevail in that area of ​​the country.
Through its social networks, at 7:37 pm this Friday, Capufe warned users of this federal street about the closure of the circulation from kilometer 22 to 214 .
Since last Wednesday, Capufe began with the closure of this highway because the winter storm that hits much of the north and northwest of the country caused snow fall in the Sierra Madre Occidental .
On Wednesdays and Thursdays, the circulation closure lasted all night and circulation was reopened in the morning of the following day, once there were safe conditions for users.
This Friday at 10:46 in the morning the circulation was reopened, but at 12:34 noon Capufe warned the closure towards Mazatlán, at kilometer 111, due to an incident.
At 3:22 in the afternoon the passage in the direction of Mazatlán, which was closed, was reopened, but it was closed again, now in both directions, at 7:37 in the night.
Travelers expect truck routes to Durango and Chihuahua to be reestablished soon
Completely stopped are the truck routes of all the lines that go to the northeast of Mexico through the Mazatlán – Durango highway due to the snowfall that fell on Wednesday afternoon in the states of Durango and Chihuahua, However, bus operators hope that service can soon be re-established.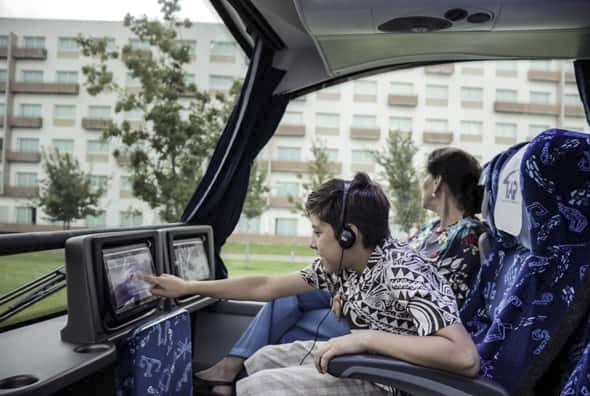 This was indicated by the head of offices of the TAP and Omnibús México line, Jesús Gracia, who reported that with the experience obtained in other years, the service returns to normal after 24 hours after the snow fell when the sun begins to go out as it happened this Thursday in Mazatlán. 
"We were warned yesterday afternoon that the highway was going to be closed, and so far the Federal Police have not given us notice that the Mazatlán-Durango traffic has been opened. It usually lasts one day, as conditions improve in the sun like today, the crystallization of the roads that allows circulation is improving ".
He pointed out that these road closures do affect them economically because they lose the increase that they had been having of 20 to 30 percent despite the pandemic, in addition to the reorganization in logistics that has to be done by stopping work.
However, he stressed that when it is the weather, nothing more can be done because passenger safety comes first. 
They recommended that those who have to move both from Durango to Sinaloa or vice versa not to move at this time to avoid being stranded on the rúa, since the reopening of both roads will depend on weather conditions when they allow it.